06 Aug 2019
How to get your pre-show promotion right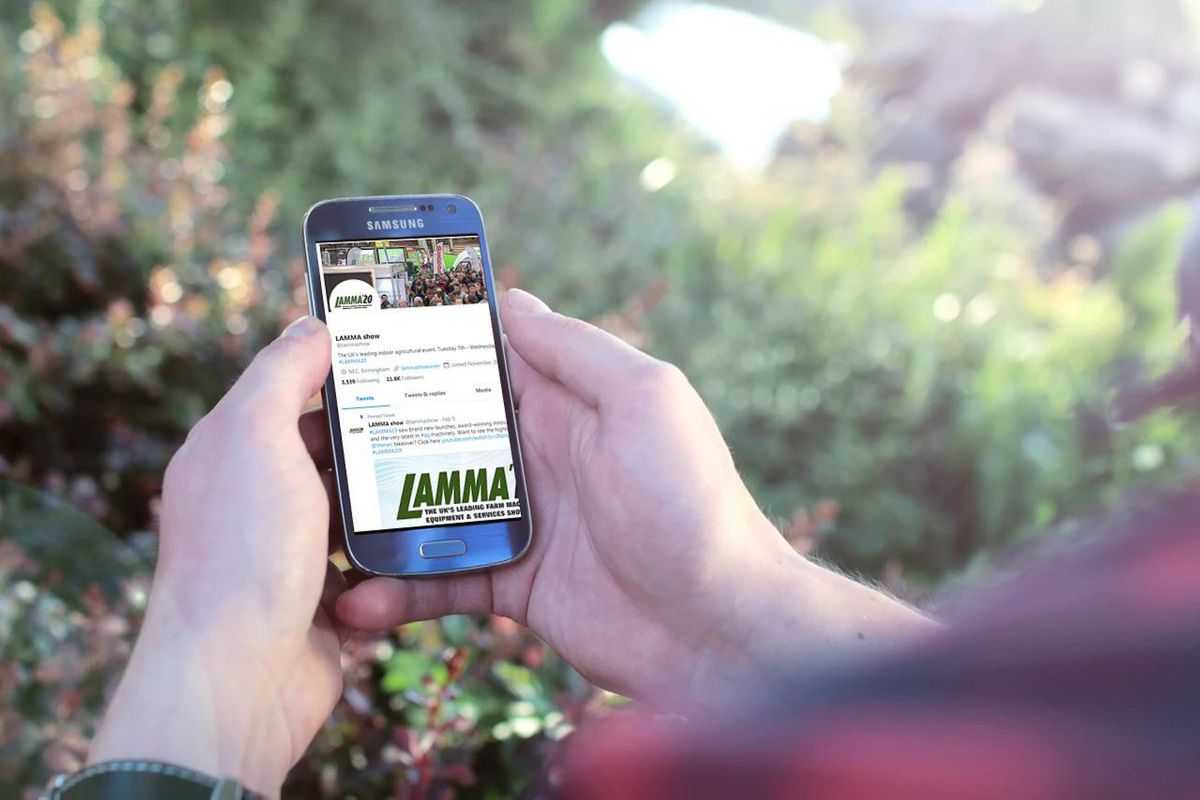 You've booked your stand, organised your stand design and staff, so that's LAMMA sorted, right? Not quite - there's some essential prep that you might still be missing – your pre-show promotion.
Pre-show promotion is so important in many ways – for letting customers and potential new leads know that you'll be there, first and foremost, but also for maximum media and marketing coverage pre, during and post-show. Did you know that in 2019 LAMMA marketing reached over 16.5 million? Make sure you tap into this reach with pre-show promotion.
Attendees pick up information about the event in many different ways, and research shows that the more touchpoints (or places) an attendee sees a promotion beforehand, the more likely they are to recognise your stand at the event.
We'll run through the most important things to consider when planning your pre-show promotion:
Stand graphic
To begin – make sure that you add a 'we're attending LAMMA' message to your website, with the dates 11-12 January 2022 and location NEC, Birmingham. Ask Edward Seed for a personalised graphic with your logo on to help you publicise this. This graphic can be used on website, social media and emails, which we'll come to next.
Use different platforms
Use social media to shout about your presence too – tell your followers which staff will be there, what you'll be showcasing on stand, whether you have a competition running, whether you have cake (always popular) or whether you have something new or interactive to get involved in. Remember to tag us in @lammashow #LAMMA20 so we can repost to our followers.
Add a quick sentence or graphic to the bottom of your emails promoting your presence at the event, or add it to the bottom of invoices so that customers know where they can next see you.
Don't spread yourself too thin across lots of different platforms – identify which ones your customers use and do them well, with consistent information and exciting messages.
Videos are great for engagement
Take a short 'sneak-peak' video of the technology or products you'll be displaying on stand and post it on social media – these videos can be done on a smart phone and are effective in building momentum and interest around your products.
Make more of your press releases and news
Make sure you upload your press releases on the exhibitor zone so that visitors to the website can keep up to date with you and find out what you'll be showcasing at the event. To ensure this press release also gets included on one of our visitor emails which gets sent out to approx. 40,000, book a media package too.
For details or if you have any questions on the above, contact Rebecca Fearon on 01772 799 425 or Edward Seed on 01772 799 419