15 Dec 2022
Voting is now open for Young Engineers Award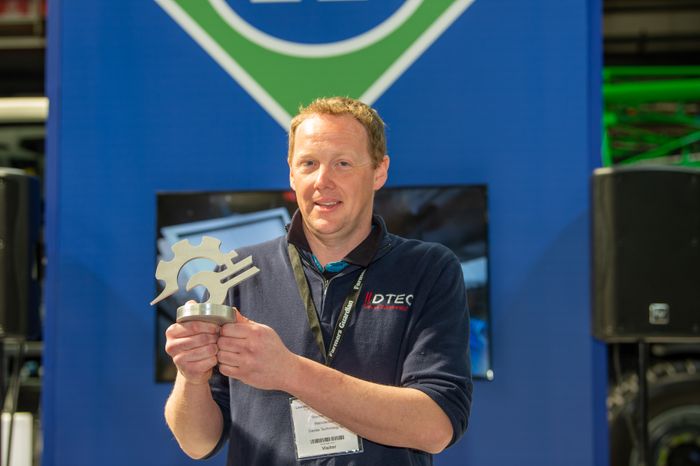 Voting is now open for Young Engineer Award at LAMMA 2023 and the search is on for a winner. Run in collaboration with The Institution of Agricultural Engineers (IAgrE), the award showcases the next generation of agricultural engineers and celebrates their passion for innovation and sustainability.
Having received a number of outstanding entries, an independent panel of judges selected this year's three finalists: Christopher Chavasse from London, Connor Wise from Hereford, and Daniel Broderick from Omagh.
Members of the public are now able to vote for their winner at https://bit.ly/LAMMAYoungEngineer. Voting closes on 4th January 2023 and the winner will be announced at LAMMA show 2023 on 11th January 2023. The winner will be selected based on a combination of judges' scores and public votes.

Find out who the 2023 finalists are here
The Institution of Agricultural Engineers is delighted to supporting LAMMA's Young Engineer's Award.
IAgrE CEO Charlie Nicklin, who is one of the award judges, said:
"We recognise agricultural engineering can reduce the environmental footprint of farming through reducing carbon emissions and better fuel efficiency. By partnering with LAMMA for this award, IAgrE can recognise and reward practical, environmentally efficient and sustainable agricultural engineering solutions."
"We also have aspirations that this competition will provide inspiration for young people considering careers in agricultural engineering and help raise the profile of the industry confirming that a career in agricultural engineering is one of vibrancy and fulfilment."
The Young Engineer Award is generously sponsored by DF Capital, a specialist personal savings and commercial lending bank that provides award-winning inventory finance solutions to agricultural equipment dealers and manufacturing businesses across the country.
"We are delighted to sponsor the LAMMA Young Engineer Award, which recognises individuals who are pushing the boundaries of modern engineering and creating genuinely new economic opportunities to benefit farms and the environment,"
"Sustainability is a key part of DF Capital's ethos, so it is a privilege to be involved with this initiative. As a long-time supporter of the next generation of talent in a workplace, we applaud the innovative thinking, hard work and skills of the young engineers who enter this award. The finalists are fantastic role models for any young person considering joining the engineering or farming profession."
said Daniel Savage, Managing Director – Commercial at DF Capital.
"With a number of strong applications this year, the three finalists represent some of the brightest young talent in agricultural engineering," says Nicola Bell, Head of Events at Agriconnect. "Each of their products has the potential to offer substantial to British farmers, and we are very proud to showcase them as part of LAMMA 2023."