12 Oct 2021
Tickets now available as LAMMA prepares to celebrate 40th year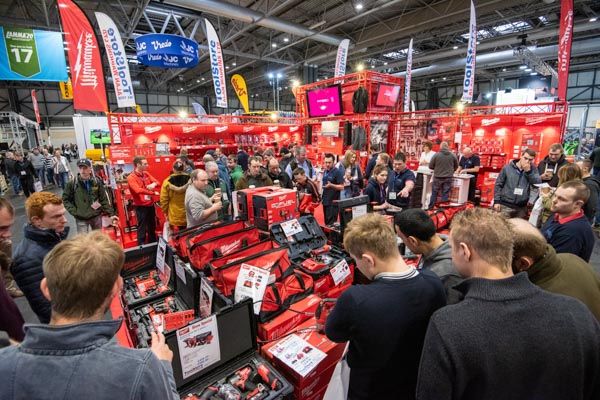 The LAMMA Show returns to the halls of the National Exhibition Centre (NEC) on 11-12 January 2022 to celebrate its 40th year as the UK's leading agricultural machinery, equipment and technology show.
"To celebrate this important milestone in LAMMA's history, we are not only looking at our past, but focussing on the future of our event and the UK farming industry," says Kate Walsh, Event Manager of LAMMA. "We are planning some exciting new features at the show and re-inventing others. LAMMA's beginnings are deeply rooted in bringing the best of farm machinery innovation under one roof and looking to the future; something we aim to continue for the next 40 years and beyond."
The Farm Safety Zone, sponsored by Safety Revolution, returns to the show for the fourth consecutive year. Key organisations, charities and industry figures will raise awareness on vital aspects of farm safety and how to minimise risk and accidents on farm.
The Farming 4.0 Trail is centralised around the theme of "The Future of Agriculture", highlighting the role data, robotics and other devices will play in achieving Net Zero. Exhibitors already on the 2022 Trail include Airial Robotics, Crop4Sight, Agrifac, Bayer, and more.
Also with an eye on the future, LAMMA has partnered with the Institution of Agricultural Engineers to offer the 2021 Young Engineer Award, celebrating upcoming agricultural engineers. The award winner will be announced at the show.
"We are delighted to be part of LAMMA's celebration of this historic moment," says Sanjeev Khaira, Director of Arc Media, which recently acquired LAMMA from previous owners AgriBriefing. "The show's longevity and success are testament to the vision of its founders, evolving and growing from strength to strength and bringing the industry together year after year. We look forward to seeing its continued growth and support for the industry through future challenges."
Over 700 manufacturers, dealers and distributors will fill 11 halls at the NEC, showcasing the latest products, knowledge and services available for farmers and producers in all corners of agriculture, including potatoes, barley, dairy, poultry, horticulture and much more.
Sponsored by Kramp, registration for LAMMA 2022 is free of charge; visitors are strongly encouraged to pre-register at lammashow.com