22 Apr 2022
Learning and CPD opportunities at LAMMA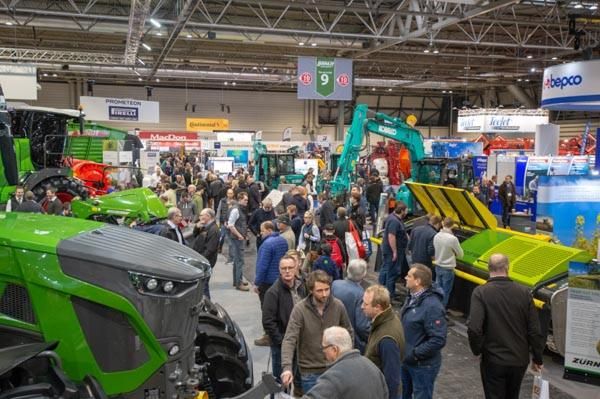 With its busy programme of expert speakers plus nine halls packed with the latest machinery and technology, LAMMA 2022 on May 4 and 5 promises valuable opportunities for professional development.
As well as informal learning opportunities through networking and visiting more than 500 exhibitors, the show at NEC Birmingham also offers visitors the chance to collect DairyPro, BASiS and NRoSO points.
All three organisations will award members with two points for attending the show. Further BASiS and NRoSO points can be claimed by visiting participating exhibitors and correctly completing a questionnaire. DairyPro points will automatically be registered on behalf of visitors who have provided membership details on their LAMMA registration.
BASiS and NRoSO members need to visit their organisation's stand to claim their points. Both organisations can be found in Hall 10 - BASiS at stand number 132 and NRoSO at stand 102. Up to six BASiS or seven NRoSO points can be collected. For a list of participating exhibitors visit the website www.lammashow.com.
Two Speaker Zones will update visitors with the latest thinking and legislation pertinent to the machinery sector including red diesel and alternative fuels, farmer health (both mental and physical) and careers. Visitors wanting to economise will benefit from sessions on how to get the most from second-hand machinery, while sessions on farm security will demonstrate the latest ways to keep kit safe.
Learn how exporting could take your business to the next level at the Department of International Trade (DIT) Hub. Representatives from the DIT's Agri-Tech team will be on hand in hall 8 stand 700 to share insight into global markets and the support available from the DIT's Agri-Tech team. Hear from advisors in Africa, Eastern Europe and Central Asia Network, Latin America and the Caribbean about how they can help expand your business in these markets.
Visitors who like to keep their fingers on the technology pulse will enjoy the Farming 4.0 Trail. Follow the Trail to see exhibitors with cutting edge ideas from big data and smart tech solutions to precision technology leading the way towards net zero.
"As always LAMMA is a great opportunity for professional development and keeping up to date with the latest technology, ideas and legislation," says Nichola Bell, Head of Events for Agriconnect which
organises LAMMA. "We are really excited by the range of new and emerging technology on display this year and can't wait to open the doors on May 4th."
For further details and to register for your FREE place visit www.lammashow.com