12 Oct 2021
LAMMA & IAgrE launch award for young, promising agricultural engineers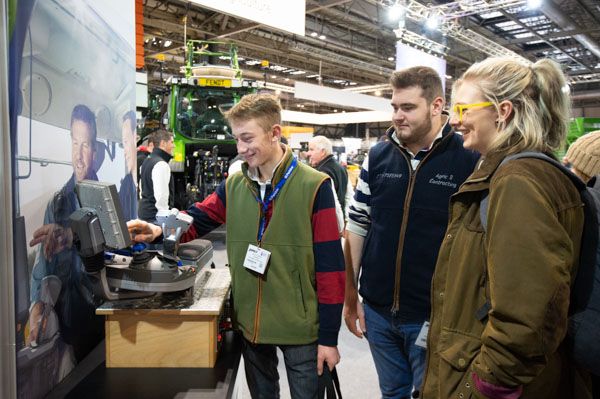 The LAMMA Show and the Institution of Agricultural Engineers (IAgrE) have partnered up to launch the 2022 Young Engineer Award, providing a platform for young engineers who are working to help UK farms become more sustainable, profitable and efficient.
"From the very beginning, the LAMMA Show was dedicated to promoting and educating young agricultural engineers," explains Kate Walsh, LAMMA Event Manager. "LAMMA celebrates its 40th year in 2022, and as we reflect on our past, we also look to the future and what it will bring to the industry. The opportunity to champion the best and brightest agricultural engineers is the perfect way to celebrate that legacy while also supporting the future of British farming."
The award showcases engineers who have created or made changes to a piece of agricultural machinery, equipment or technology and, by doing so, improved efficiency, profitability or sustainability on-farm.
"We recognise agricultural engineering can reduce the environmental footprint of farming through reducing carbon emissions and better fuel efficiency, and by partnering with LAMMA for this award, IAgrE can recognise and reward practical, environmentally efficient and sustainable agricultural engineering solutions," says IAgrE CEO Charlie Nicklin, who is one of the award judges.
"I will be looking for entries that demonstrate creativity and profitability, a finished product, prototype or concept that will help a farm or business's profitability and how it contributes towards sustainability."
Those interested in applying can do so at LAMMA365.com. Entry is free, both individuals and groups are eligible to apply, and the award is open to engineers 35 years of age and under as of 1st January 2022.
The winner will be determined by a combination of judges' scores and a public vote. The winner will be announced at the LAMMA Show in January 2022. The winner's prize will be announced in the coming weeks. For further details, please visit LAMMA365.com.