14 Dec 2018
DIT to focus on sub-Saharan export opportunities at LAMMA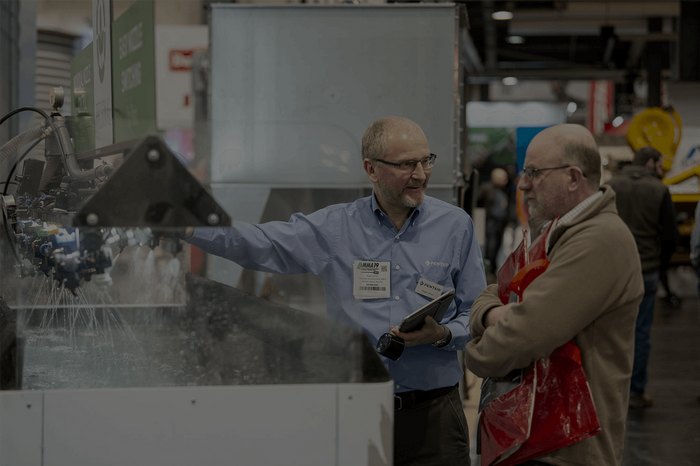 The DIT has identified this vast and rapidly developing area as offering some of the best export prospects for the agri-tech sector anywhere in the world.
Bio-economy Agri-Tech trade manager Cliff Wilson said: "Sub-Saharan Africa is a priority region for us. There are currently up to eight markets in the area that are offer excellent prospects for UK companies offering products, services or applications that help deliver increased yields and/or profitability.
"We hope interested exhibitors and visitors will make the most of our attendance at LAMMA to find out more."
Two different short presentations will be held at various times throughout the show (see panel).
Trade development manager Jelena Duza will talk about the region and its increasing demand for agri-tech, and outline key export opportunities. Ms Duza will also highlight the value of attending South Africa's biggest agricultural trade show, NAMPO, which takes place near Bothaville on 14-17 May 2019.
In a further presentation, industry specialist for animal science and agriculture Lawrence Brown will outline particular opportunities in the livestock and animal health sectors.
Ms Duza will also visit LAMMA exhibitors that DIT believes could benefit from the agri-tech export drive. Exhibitors and visitors are also welcome to visit the DIT stand (Hall 9 Stand 9.550) any time during the event. Exhibitors can also request a visit by emailing agritech@trade.gov.uk
Presentations (Suite 23 in the Concourse Hospitality Suites, NEC Atrium)
Day 1 (8 Jan):
10:30-11:30 – Jelena Duza – Exporting to Africa; Lawrence Brown – Novel farming in UK Agriculture
14:30-15:30 – As above
Day 2 (9 Jan):
10:30-11:00 – Jelena Duza – Exporting to Africa
Bio-economy Agri-Tech Team at the Department for International Trade (DIT)
The team champions the role of agri-tech by promoting UK exports and inward investment, and helps drive sustainable intensification of agriculture to provide global access to sufficient, safe, healthy food.
The team of private sector specialists and civil servants combines the expertise and knowledge of business, academia and government from across the UK and the international agri-tech sector.
Working alongside DIT's global network of in-country experts in over 100 markets, tailored advice and support is provided to businesses or institutions looking to develop in overseas markets or to establish their operations and commercialise new technologies in the UK.
The Agri-Tech team also leverages government influence to address barriers to trade and accelerate routes to market for UK companies looking to export their products in new markets.
Key areas of focus are plant sciences, animal health, aquaculture and precision agriculture, but other value opportunities can be supported.
For more information on agri-tech export opportunities please visit www.exportingisgreat.gov.uk/opportunities
LAMMA '19, supported by headline sponsor AFP, takes place on Tuesday 8th January and Wednesday 9th January.
For further LAMMA visitor information go to www.lammashow.com