11 Jun 2020
Case study: xarvio's online registration sponsorship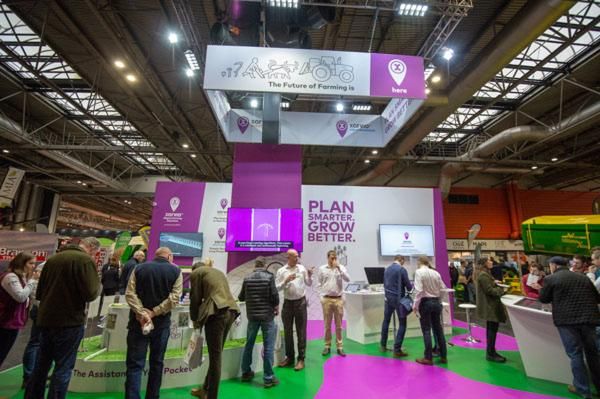 xarvio Digital Farming Solutions was a first-time exhibitor at LAMMA 2020.

With a newly established brand in the UK, and the launch of the xarvio FIELD MANAGER solution, making a memorable impact with visitors at the show was crucial. The online registration sponsorship proved to be an effective way of showcasing our brand, and key messages in the run-up, and during the event.
For a company that offers online and digital products, we were excited at the opportunity to include our banner adverts within the online visitor registration portal. We had brand exposure from the moment registration opened in the Autumn of 2019, where most visitors pre-registered for the event.
We were able to direct visitors to our products and website using individual, targeted adverts, achieving visitor engagement well before the show itself. This was valuable in warming up customers to the brand and continuing these conversations at the event.

During the show we were pleased with the coverage and visibility of our brand. Our logo was included on all the registration booths, and all the site maps. It was one of the first brands that visitors saw when walking through the doors.

Luke Pollard – xarvio Implementation Lead UK
LAMMA:

When xarvio approached us with their objectives, we knew the online registration sponsorship would be a great fit to help them reach their goals, due to their product being a digital, online solution.

xarvio were keen to achieve maximum brand awareness and to reach growers and advisorsfarmers with targeted messages about the capabilities of their product. We helped achieve this through building them a tailored package, covering a range of digital channels including individual banners on the registration system, used by all attendees.
Each banner showcased a different capability of the FIELD MANAGER and linked to different areas on their product website, making it easy for farmers to see how the product worked well before they arrived at LAMMA and started having conversations on stand.

We worked together on a social media campaign, with different posts pinpointing each key selling point of their product, which gained over 227k impressions in total.
For full impact at the event, we also included on-site branding in xarvio's package to maximise brand awareness when attendee's came through to the registration area.