21 Dec 2021
Yara's Atfarm - Remote crop monitoring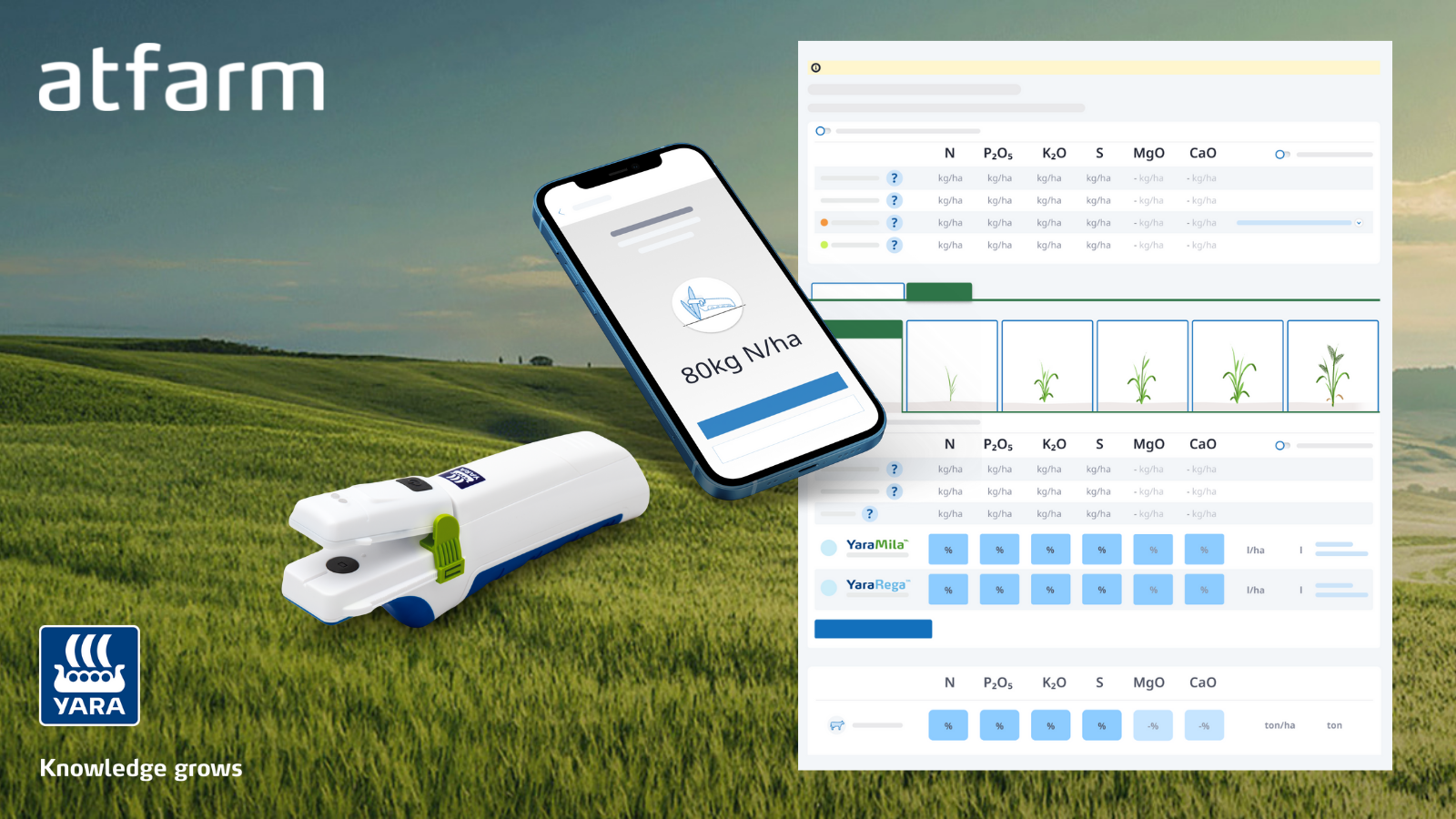 Using Atfarm is simple – you only need to sign up online and add your fields to check their biomass levels.
You can create an application map in a few steps:
Choose the crop type, fertiliser and target N amount.
Generate an application card for working with the required information.
Export the file for your tractor's monitor and you're ready to go.
Atfarm allows farmers to create variable rate application maps for fertiliser application.
It uses automatically updated satellite information based on the N-Sensor index all in an easy-to-use platform. It is also possible to also adapt the application map according to individual needs and knowledge of a field.
For the analysis of satellite images, Atfarm combines an intuitive and easy-to-use platform with the N-Sensor algorithm, a technology developed by Yara using decades of field trials.