Site Services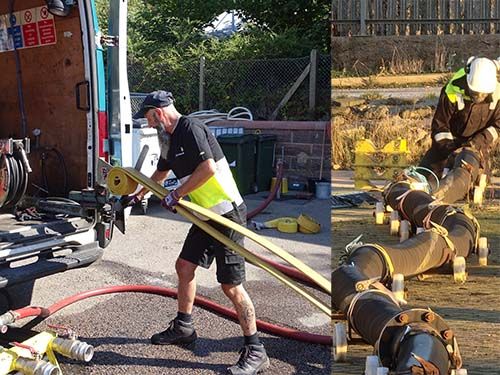 Our site service preventative maintenance programme ensures your resources are managed and maintained correctly. For our clients one of the major benefits of using our site service team is to ensure potentially costly problems are identified and rectified before they occur. The site service team will work with clients to help prevent damage to products, increasing their lifespan and helping to reduce down-time, accidents, and spills. Further the team works to ensure health and safety standards are being adhered to and carry out remedial action where required.
Our Site Service Options inc: Hose Management and Testing / Anaerobic Digestion / Pump Supplies / Fire Extinguisher (Testing and Supply) / On-site Hose and Reel Servicing / Machine Drawings / Plus many more!
As part of our site service offer, as standard, we can produce site surveys to ensure sites are fully compliant with industry standards or help during planning to establish product requirements for new site developments.
www.kiowa.co.uk