Omnia E-Seed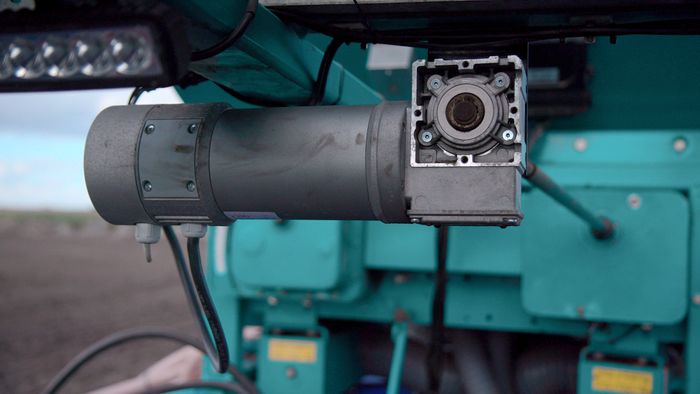 Omnia E-Seed is the first stand-alone variable rate drill conversion kit that fits to any standard drill and does exactly what it says on the box – it enables a standard land metered drill to be converted simply and efficiently into a variable rate drill.
The E-Seed kit can be fitted to any seed drill, irrespective of age, and comprises of a motor which bolts on and replaces the land wheel – plus the sensors fit into the same locations on the original drill.
All control is via a simple iPad app, which talks to the E-Seed unit, meaning that once variable rate plans are uploaded onto the iPad they can be sent seamlessly and wirelessly to the drill.
Omnia E-Seed can be used by everyone, irrespective of being an Omnia subscription customer or not. This opens up possibilities for many farms with wide ranging equipment levels.
Pays for itself in a season!
While investing in a new variable rate drill (which can cost upwards of £40,000) has been a barrier to many growers looking at moving over to variable rate, the Omnia E-Seed drill conversion kit now offers an affordable way of moving over to variable rate drilling without investing large amounts of money.
In fact, it is possible to recoup the costs of Omnia E-Seed in just 48ha, working on a 0.6t/ha improvement using a variable approach.
Available Now
The Omnia E-Seed kit has been tested and validated at the Hutchinsons Helix Farms and is available - Contact Us to make an enquiry