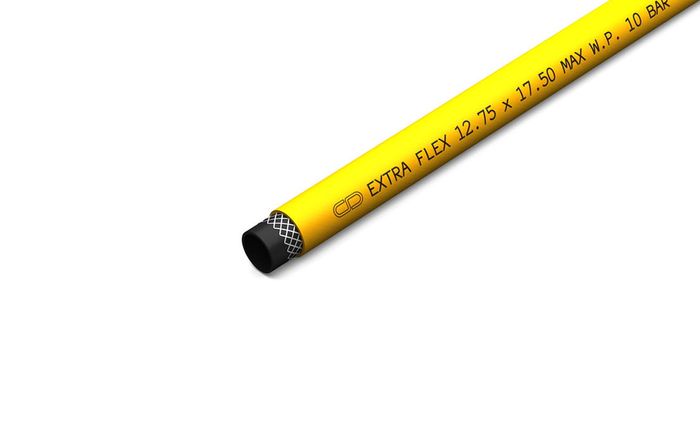 Extraflex is perhaps the most versatile hose available today with its
unique low-temperature characteristics and outstanding flexibility in any climatic condition.
This abrasion-resistant hose is reinforced with a high tensile polyester cord and is the first choice of the Professional in any market sector. Extraflex is already a familiar sight in demanding applications throughout Europe. Look for the distinctive yellow colour and brandmark on every coil.