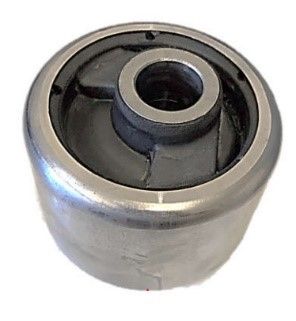 During Bauma and into LAMMA, AV Industrial Products Ltd are excited to bring their new range of Hydro-Bushes into the marketplace.
The Hydro-Bushes greatly improve operator experience within harsh dynamic applications including cabin mountings, agricultural equipment, pumps & compressors, floating structures, etc. Feedback from our customers emphatically endorse the AV Industrial Hydro-Bushes at dampening vibrations and greatly improve their working environment.
Hydro-Bushes complement the current range of Hydro-Mountings that AV Industrial Products Ltd have manufactured during the past 5 years. The AV Industrial Hydro-bushes work by the same operating principles as per the Hydro-mountings which is to dampen vibrations via viscous fluid filled chambers. The outer steel sleeve encases a rubber moulding and fluid filled chambers which provide the mounted system with vibration isolation whist also providing high levels of dampening.