07 Dec 2021
FieldView - UNLOCK THE VALUE OF YOUR DATA TO MAXIMISE PRODUCTIVITY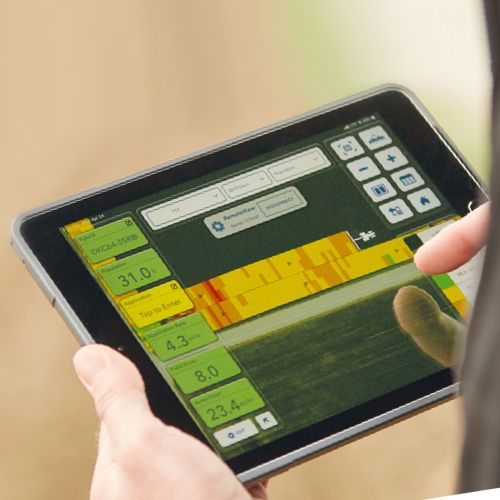 Visit Bayer CropScience Limited in hall 11, stand 510
FieldView is the digital farming platform from Bayer that allows users to collect, visualise, share and analyse their farm data, all from a single platform.
FieldView is powerful yet simple to use and is compatible with most yield mapping combines or ISOBUS equipment. It allows users to collect data directly from the field in real time and access it from anywhere.
The tools in FieldView allow quick, accurate analysis to make the best decision possible: whether that's choosing next year's varieties, understanding the performance of a particular product, or managing harvest.
View the full tech sheet here.
"One of the most influential factors for farming to reach NetZero by 2050 will be through the optimisation of fertiliser inputs and maximising nitrogen use efficiency. Precision farming and data analysis will be integral to this; whether through variable rate technology to target applications of fertiliser, or by having the data necessary to evaluate new approaches. With the unstoppable rise of technology, farming in 2050 will undoubtedly look very different to today, but the road to NetZero starts with small changes and incremental improvements which can start right now."