01 Dec 2022
Don't panic about new machinery delays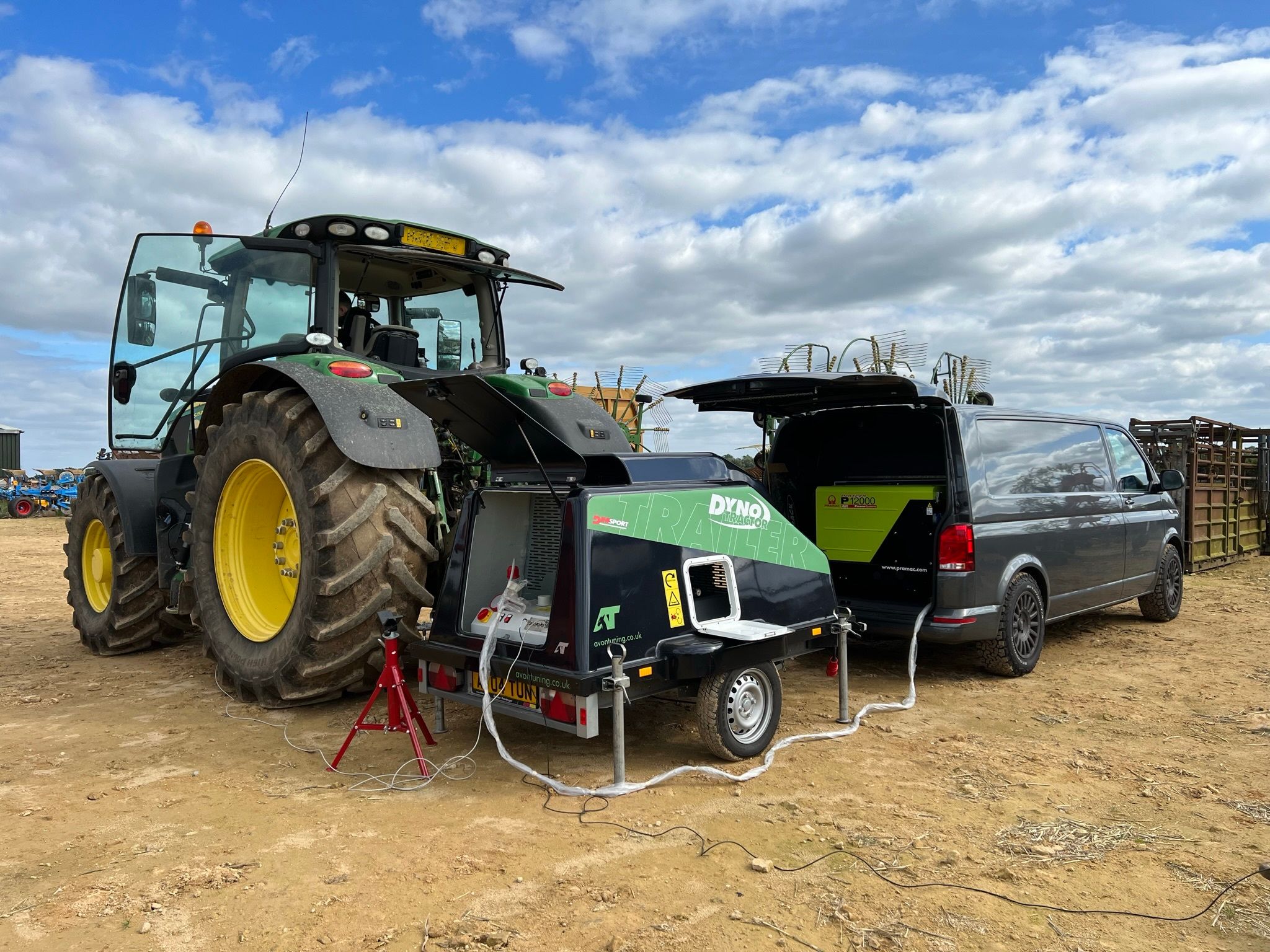 As long wait times continue to hamper new agricultural machinery deliveries, more and more farmers are turning to professional remapping from Avon Tuning to increase work efficiencies and reduce fuel use from current tractors.
Delivery times for new kit are still over six months in some cases, which can severely affect machinery replacement plans and work output. It could be that the new machine was brought to pull a wider implement and you needed more power to do so, or your current tractor is lacking in low down torque for certain implements and the new model had a more suited torque curve and fuel savings were going to be realised. This is where a remap from Avon Tuning Agri and Plant can reduce the need to purchase a new machine.
A lot of the farmers we speak to and carry out work for are surprised to hear that a professional remap from can help with these problems and will allow greater work efficiencies from current machinery. For instance, if a tractor spends a lot of its year hauling trailers or tankers and is at the limit of power, we can remap the ECU to edit where the power is delivered. This allows more to be available in the mid-range of the rpm, helping to reduce fuel use and the strain on moving parts. A user in Yorkshire had a remap fitted earlier this year to his Claas Axion by one of our authorised agents, and he has seen consistent fuel savings of 3l/hr, with the tractor not working as hard to achieve peak power.
The remap edits the ECU at source to increase power safely within the engine's limits. Tractors leave the factory conservatively setup to operate in any environment, from ice to heat, so the UK falls in the middle of this allowing flexibility to change the parameters and safely increase efficiencies. It isn't just tractors, either, we are seeing plenty of combines and foragers requiring new maps to reduce fuel use, and the forestry industry is also a growing market.
Our network of authorised Agri and Plant agents is increasing all the time, which means we now cover more of the country with over 100 agents trained to carry out remaps on farm. If your new machine is delayed or you have put off ordering one for another year, get in touch to see how we can help make the most of your current fleet.