07 Apr 2022
Amberside Energy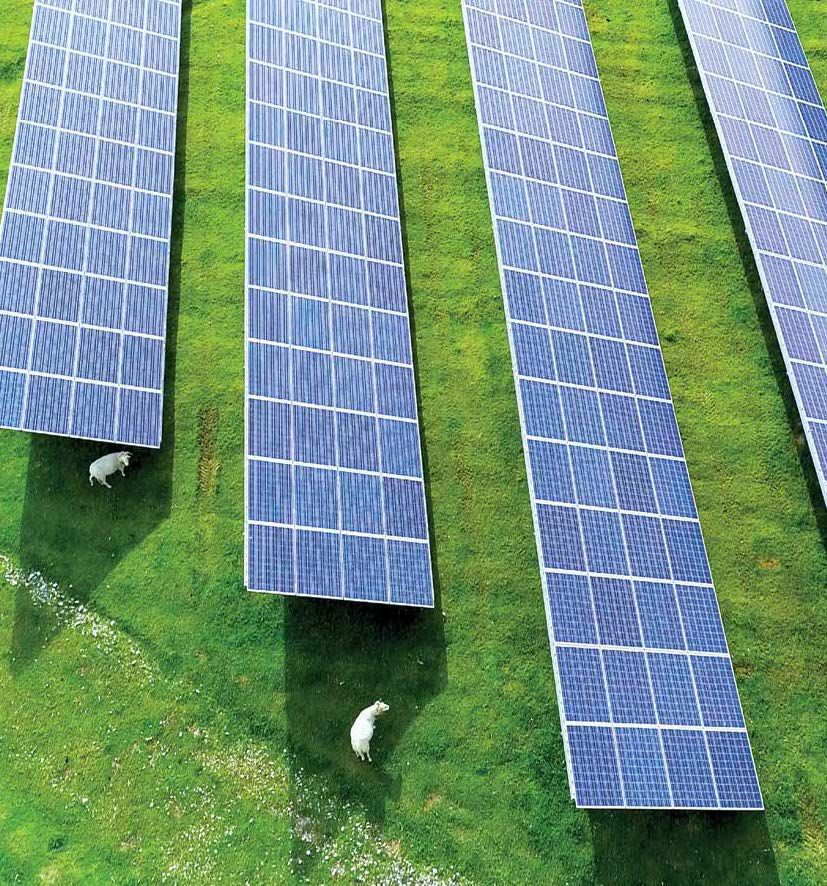 Amberside Energy specialise in utility-scale solar farms and energy storage; the team brings over 50 years of experience developing, managing and financing clean energy projects. We have the expertise to help you realise the enhanced potential of your land. Visit our stand for an instant land suitability check.
We apply this in-depth knowledge at every stage of the project, offering a full lifecycle service which can originate, develop and manage projects, utilising our experience of what we have seen works well and avoiding what has not.
For operational plants we offer an unrivalled technical asset management service in addition to providing diligent advice to investors looking to transact renewable energy projects.
PROJECT DEVELOPMENT
Amberside originate and develop utility solar and energy storage projects from origination to 'ready to build'with a grid-led approach. We have developed high accuracy algorithms which predict where new renewable energy or energy storage schemes could connect to the grid. Our unique process has been proven by securing more than 1.3GW of viable grid offers for projects since 2018. Our site selection work marries streamlined data analysis with experienced human input to identify land which we believe have strong potential to be granted planning permission. The success of the portfolio is as critical as the success of the project and so we continually manage overall targets, with contingency plans to accommodate any potential changes. Our development work is based on partnerships and engagement: with landowners, consultants, stakeholders and investors.
ASSET & PERFORMANCE MANAGEMENT
Our central aim is to help clients protect the Net Asset Value (NAV) of their assets and optimise their yield. Our team has extensive experience managing assets for blue-chip companies. Technical knowledge of electrical engineering and system design underpins all of our key decisions. We have advanced knowledge in the application of the industry standards to the management of operational energy projects. We strive to develop long-term efficiency, reliability and safety in all areas of our work. We manage all the accountancy, monitoring and contracting requirements of the site to ensure that the asset runs smoothly.
INVESTOR SUPPORT
We support investors through the process of acquiring, managing and disposing of energy generation assets. Working in harmony with the client legal team and Technical Assessor, we provide added commercial and technical value. Our team delivers the financial & modelling components of each mandate, giving complete reassurance that these key areas are delivered by specialists in their field.
We help cleanse, align and improve data rooms, giving what we call a 'clear line of sight' through all of the major document groups, leaving a client's data and portfolio in a more due diligence friendly state. Financial rigour in the group drives high standards and exacting processes to support setting up new projects and supporting transactions.
We can draw on an ICAEW accredited accounting business, an FCA accredited fund management business and one of the UK's leading project finance consultancies.