11 Dec 2021
TO DRILL OR NOT TO DRILL? ASK SENCROP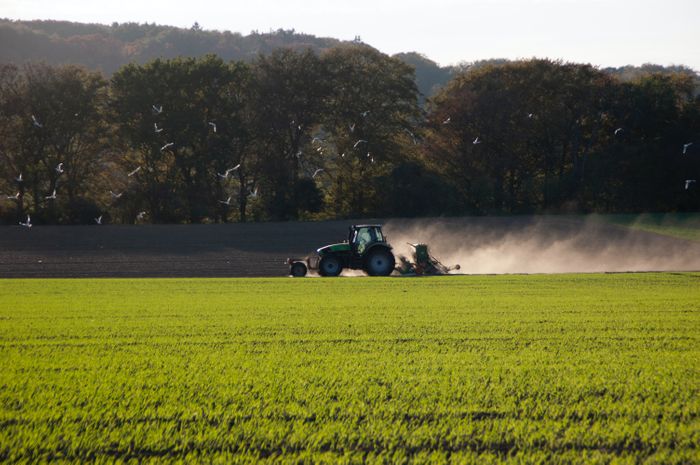 Early autumn is always a tough call for cereal growers trying to judge the best time to drill.
Early autumn is always a tough call for cereal growers trying to judge the best time to drill, particularly when deploying late drilling as a cultural control for black-grass, but now Sencrop hopes to ease the decision-making process with a simple new tool.
Available to everyone, not just Sencrop subscribers, the new feature compares the different reference weather models with data from local stations, to help any farmer select the most reliable local forecast. "With more than 1,000 Sencrop stations now operational across British farms, we've been able to create new algorithms that can compare forecasted weather with actual weather," says Sencrop's UK business development manager Harry Atkinson.
"Those algorithms will then calculate – on a postcode-by-postcode basis – which weather forecasts are most accurate for any given locality."
"Growers need to drill late enough to be effective," points out Mr Atkinson, "but it can be something of a gamble to wait, only to have an unreliable forecast and find out the weather has broken. "There's also the need to drill within a window that will allow sufficient time for critical pre-em herbicide applications."
By comparing data taken from Sencrop's weather stations over several weeks, from an area around the user's postcode, the recommendation can vary from day to day – but Sencrop hopes the tool will give growers more confidence in a particular weather model.
"For Sencrop users, they have the added benefit of being able to add the chosen weather model – the six-strong list includes the UK's Met Office and Meteoblue – directly to their app, making the monitoring and comparison process even easier," says Mr Atkinson.
"Analysis of user data shows just how much the weather features in our subscribers' consciousness," adds Mr Atkinson. "On average, they checked the weather forecast more than five times every day."
Many Sencrop subscribers are also members within a wider local, private network, providing the opportunity to benefit from a grid of ultra-local stations providing near 100% reliable weather data across a wider area than their own farms alone. More than 300 local farming groups have now established such networks, from Affinity Water to agronomy groups such as AF and Fram Farmers, and even Birds Eye – who's using their network to add greater precision to its pea harvesting schedules.