The Can-Am off-road revolution drives into LAMMA 2022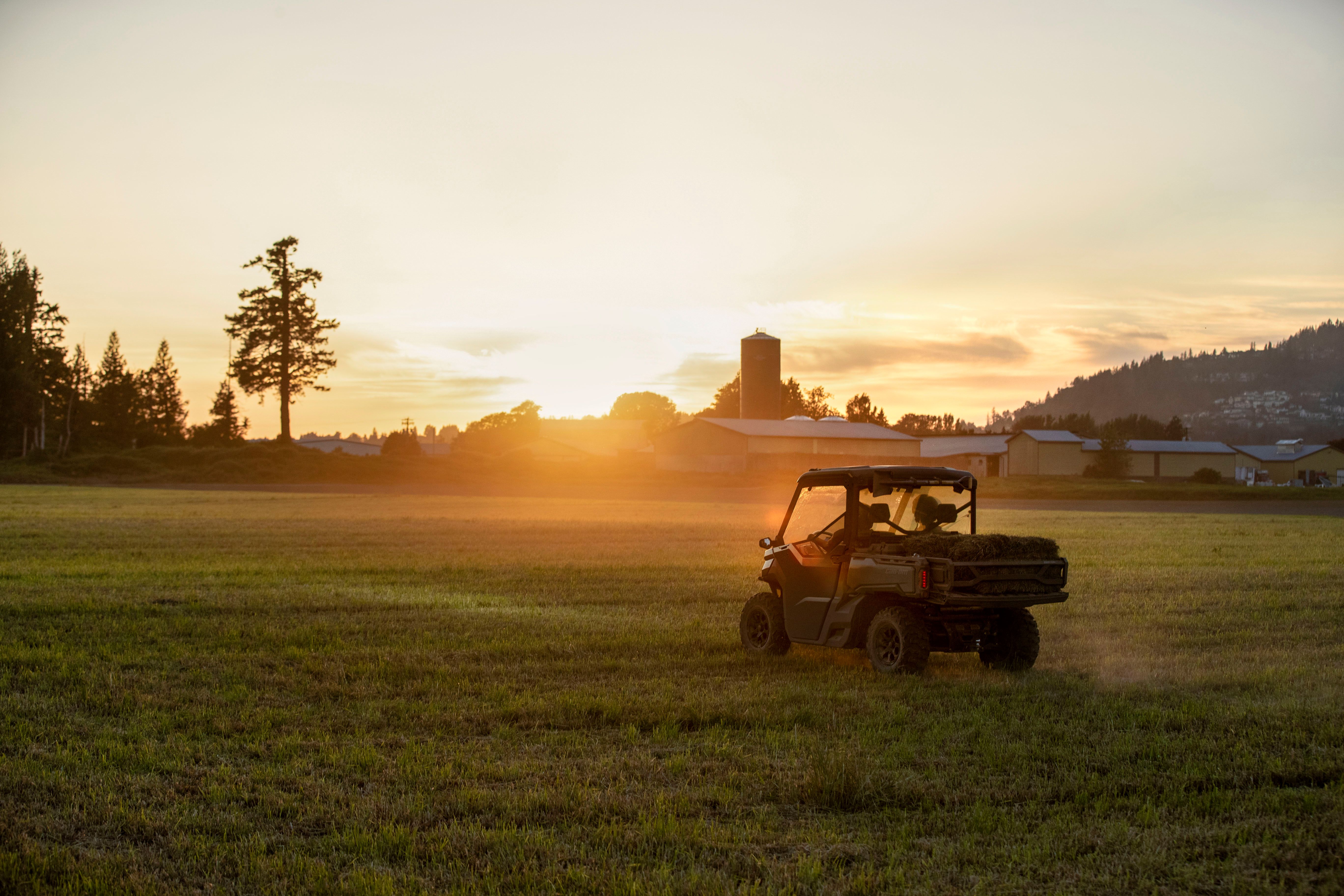 Focusing on power, performance and versatility, BRP is showcasing the new Can-Am Traxter HD7 and Can-Am Traxter HD9 at LAMMA 2022 in hall six stand 6.850. These SSVs highlight that Can-Am's off-road line-up continues to prioritise the user, as they have been designed to handle the job demands of utility riders as well as the challenging conditions they face on a daily basis.
The Can-Am Traxter HD7 is a work ready vehicle that provides the user with consistent performance, no matter the terrain. With the help of the new HD7 Rotax engine, the vehicle has been optimised for off-road use and produces 37 per cent more power than the HD5 engine it has replaced.
The Can-Am Traxter HD9 offers class-leading power and low-end torque through the new Rotax HD9 engine, so travelling up the side of hills or towing and carrying cargo on the flat is now easier and more efficient.
The other vehicles on show are made up of Can-Am's most popular models. The price competitive Can-Am Outlander 450 is built with class-leading performance, no matter the rigours of any situation put in front of it. The Can-Am Outlander 570 XU combines controlled handling, power and performance, enabling the user to travel across multiple terrains with ease and efficiently tow and carry cargo.
A selection of Can-Am Traxter SSVs, built to take on the toughest jobs quickly, easily, efficiently and safely, will also be present on the stand.
To support the vehicles, the Can-Am off-road team will be on hand to highlight its exclusive partnership with the NFU; to communicate the importance of ATV and SSV security and the benefits of Can-Am's Digitally Encoded Security System (D.E.S.S.) Key, which restricts access to the bike's electronic ignition system; to highlight its responsible rider programme; and promote its road legal vehicle line-up, and the exclusive finance offer run by Société Générale.
James Dalke, BRP commercial manager UK and Ireland, says, "We are excited to physically be back at LAMMA to showcase the latest additions to our growing off-road line-up to an engaged and interested audience who use ATVs and SSVs on a daily basis. Over the last two years, the line-up has continued to evolve with the help of the BRP R&D team, who have been working tirelessly to meet the constantly changing demands of the UK utility market. This is highlighted by the new Can-Am Traxter HD7 and Can-Am Traxter HD9 models and we believe that they will provide utility users with class leading performance, power and versatility, so that jobs are completed quickly, easily, efficiently and safely. In addition, we also see this show as a great platform from which to promote and highlight the importance of rider safety to visitors and as part of this we will be hosting the Farm Safety Foundation on our stand."