19 Apr 2022
Take control of your store energy usage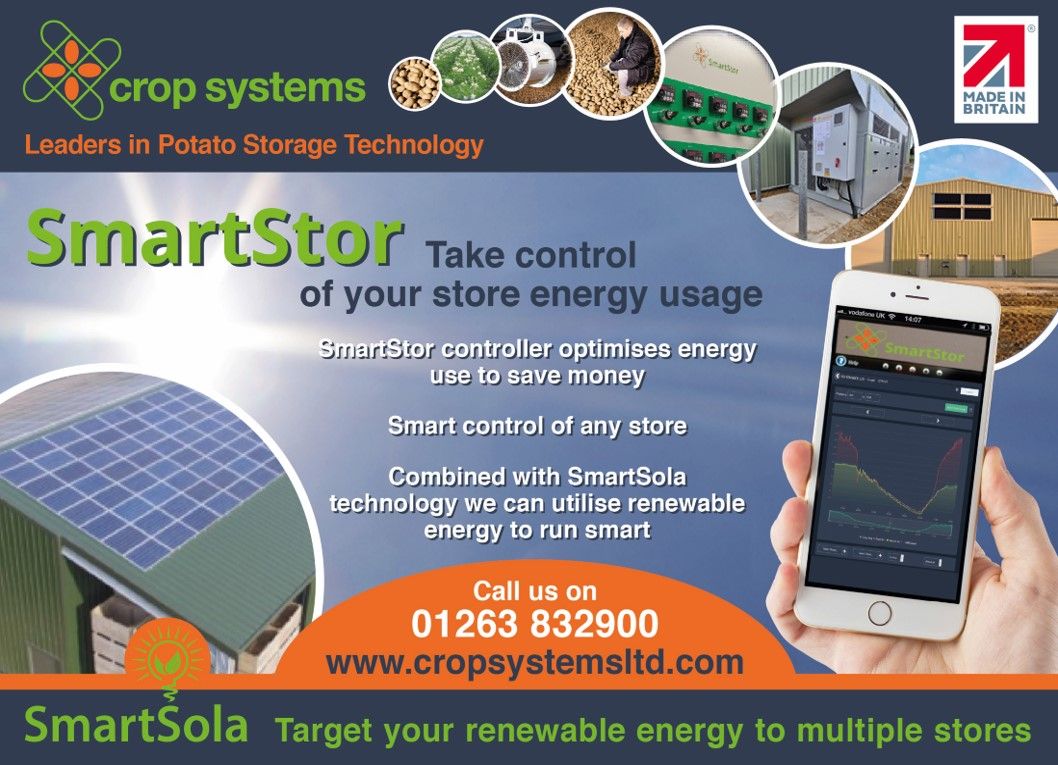 Help combat rising crop storage costs
Help combat rising crop storage costs
Every day, another drain on profits with energy prices rising at a never-ending pace with no end in sight. Uncertainty of where the energy is being used with little to no control of how the energy is used to run your stores, sound familiar?
At Crop Systems Ltd we have always pushed the limits of store control to enable cost savings.
We have over 25 years of store data under our belts and have used this to develop our SmartStor controller. The controller has enabled us to put this knowledge and information at our customers fingertips utilising smart defrosting and multiple energy saving features .
Always at the forefront of technology, our latest innovation SmartSola has been launched giving our customers full control of the Solar energy they produce.
This revolutionary system can control multiple stores, automatically choosing the store that needs cooling the most. Using Smart optimisation of crop setpoints our cost-effective algorithms will reduce your energy costs, offering fast returns on investments.
SmartSola can be incorporated store regardless of manufacturer or age.
One of the questions we get asked a lot is how the loss of CIPC is changing the design of stores. Quite simply for us it isn't! Our stores have always been designed to be airtight and we have been installing inverters for the last 22 years giving you optimum air speeds throughout. Therefore, in conjunction with SmartStor auto control of fans, the use of alternative sprout suppressant treatments are straight forward, and fans are matched to the correct fan speed requirement whilst saving energy.
We also get asked for help with the many problems, particularly on the older stores and advise our customers to concentrate on their airflow, checking louvres. Repairing, adjusting, checking for air leakage on intake louvres is simple, njust because you cannot see daylight doesn't mean they don't leak between the blades. Check around the actual box frames, many were fitted when the importance of sealing wasn't seen as an issue. Doors may need adjusting – brush strips fitted. We offer all these services and will gladly just advise, offering a full store evaluation service along with fixed price servicing.
Talk to us to find out more on 01263 832900