21 Dec 2022
SOLVING LABOUR CHALLENGES WITH THE UK'S FIRST AUTONOMOUS OUTDOOR LOGISTICS ROBOT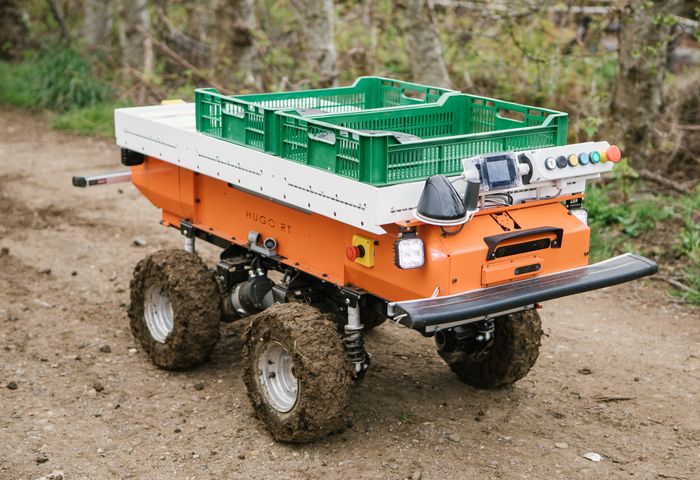 Fox Robotics logistics solution across the soft fruit and vineyard industry.
The agricultural industry heavily depends on seasonal labour from Eastern Europe. A steady decrease can be seen, triggering several solutions with automation and robotics.
Farmers now must search and depend on labour from countries further East, increasing their already high costs.
Fox Robotics has focused on decreasing the dependence on seasonal workers by improving and automating logistics tasks that other robotics companies have overlooked in the horticulture industry. Fox Robotics is currently concentrating on improving the efficiency of the UK's soft fruit farms and vineyards.
Hugo RT(TM) is a durable, efficient, battery-powered robot designed to reduce the reliability of seasonal labour. The outdoor logistics robot helps to automate, helps to automate several all-year-round tasks, from supporting the transportation of picked produce to carrying delicate seedlings and soil in narrow polytunnels. Transporting picked fruit during the harvest season makes up 20% of the day-to-day activities. Automating these tasks will help to reduce overall costs and increases productivity.