10 Jan 2023
SOLIS TRACTORS AT LAMMA 2023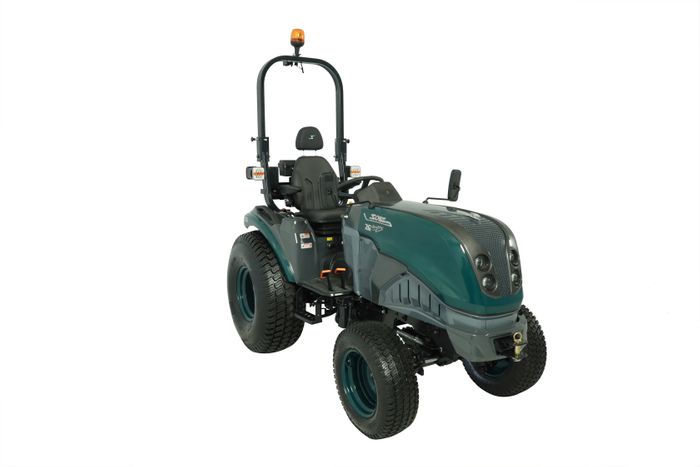 International Tractors Limited offers multiple technologically advanced modern farm tractors with superior comfort and revolutionary quality of 'indigenous Made in India' farm technologies. Dr Deepak Mittal is serving as the MD (Managing Director) at ITL. Solis is the daughter company of ITL. With a global presence in 140+ nations and more than 1,300,000 satisfied international customers, Solis is now one of the top-five modern farm tractor manufacturing brands. Solis is the market leader in 10+ different countries in addressable segment, offering customized modern farm tractors per countries' preferences. Today ITL is presently the only Indian company to have a presence across 40 nations across Europe, 28 countries across America, 32 countries across Asia, and 35 countries in Africa. Currently, Solis is the world's top 5th tractor manufacturer that offers an extensive range of 16-120 HP range of advanced and modern farm tractors.
SOLIS participated in LAMMA 2023, UK, an exhibition held to demonstrate and provide solutions for all farmers on all continents. SOLIS launched new Electric Tractor, S50 Shuttle XL & S90 Shuttle XL. Being the only Indian company with presence in 33 countries across Europe, ITL has achieved more than 100% CAGR in last 5 years. With the support of Channel partners and customers we have crossed more than 50,000 tractors in Europe so far. Solis is now in top 10 brands for segment up to 50 HP in more than 10 markets of Europe.
Solis has opened new office based in Netherlands for Europe to increase the reach. In UK alone we have more than 25 sales point & more than 5000 happy customers.