Recently Added Bearing Installation Kits from Sykes-Pickavant Provide Full Face Support, Preventing Damage and Premature Failure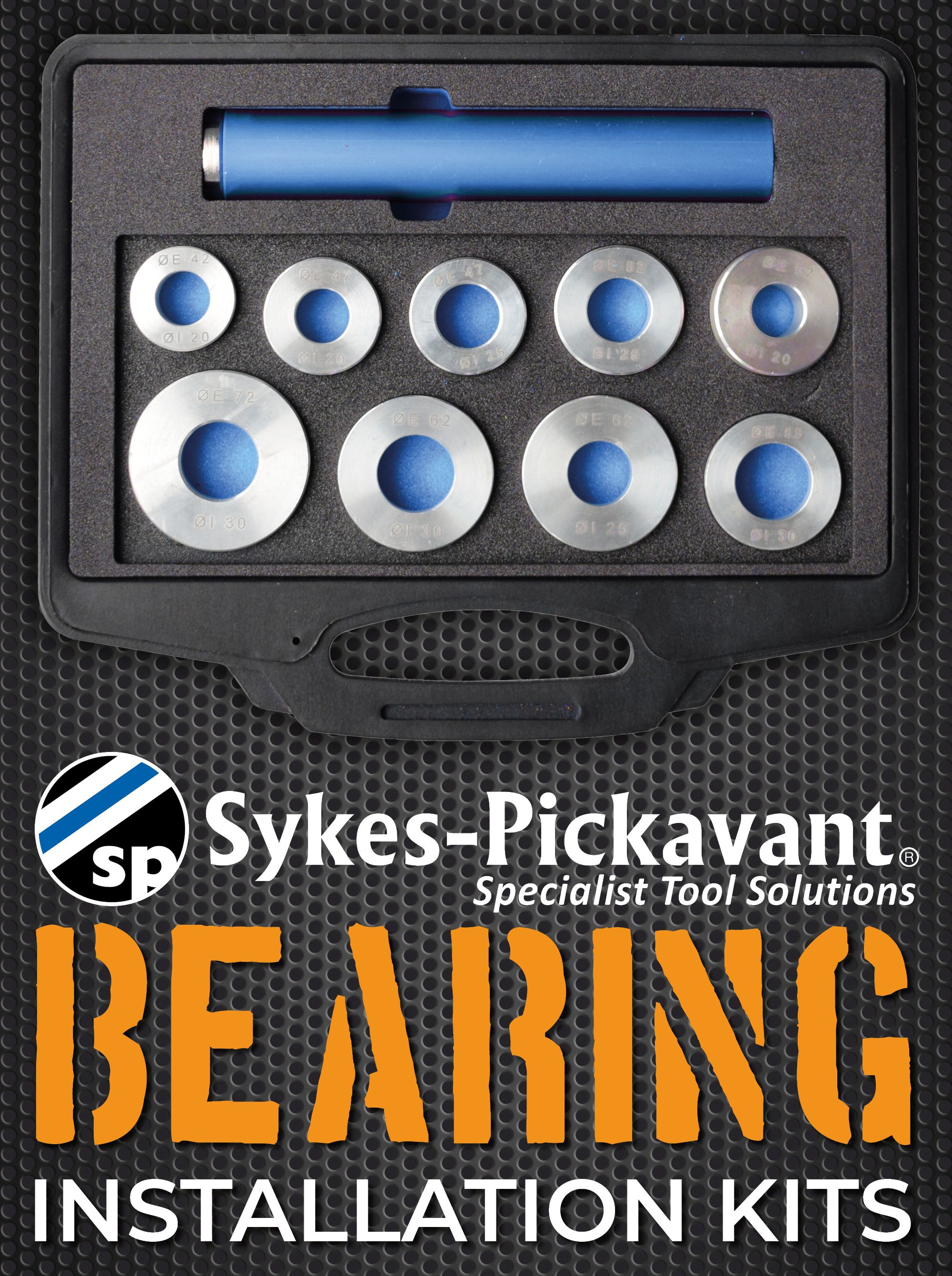 Sykes-Pickavant has recently expanded their Industrial category with a selection of exciting new solutions designed to provide easy installation whilst complimenting the existing Industrial range.
Three new Bearing Installation Kits have been introduced; the 09660000 which covers Ø26 – 47mm and includes a Ø25mm mounting tube, the 09660100 for Ø42 – 72mm with a Ø38mm mounting tube and the 09660200 for Ø62 – 100mm featuring a Ø60mm mounting tube.
These kits are suitable for use on bearings, bushes, nylon seals and much more, with a selection of bearing profiles able to be mounted. For use with a soft hammer, the kits include aluminium adaptors in a range of sizes for full face support, preventing damage and premature failure.