09 Nov 2019
ProStraw Systems at LAMMA '20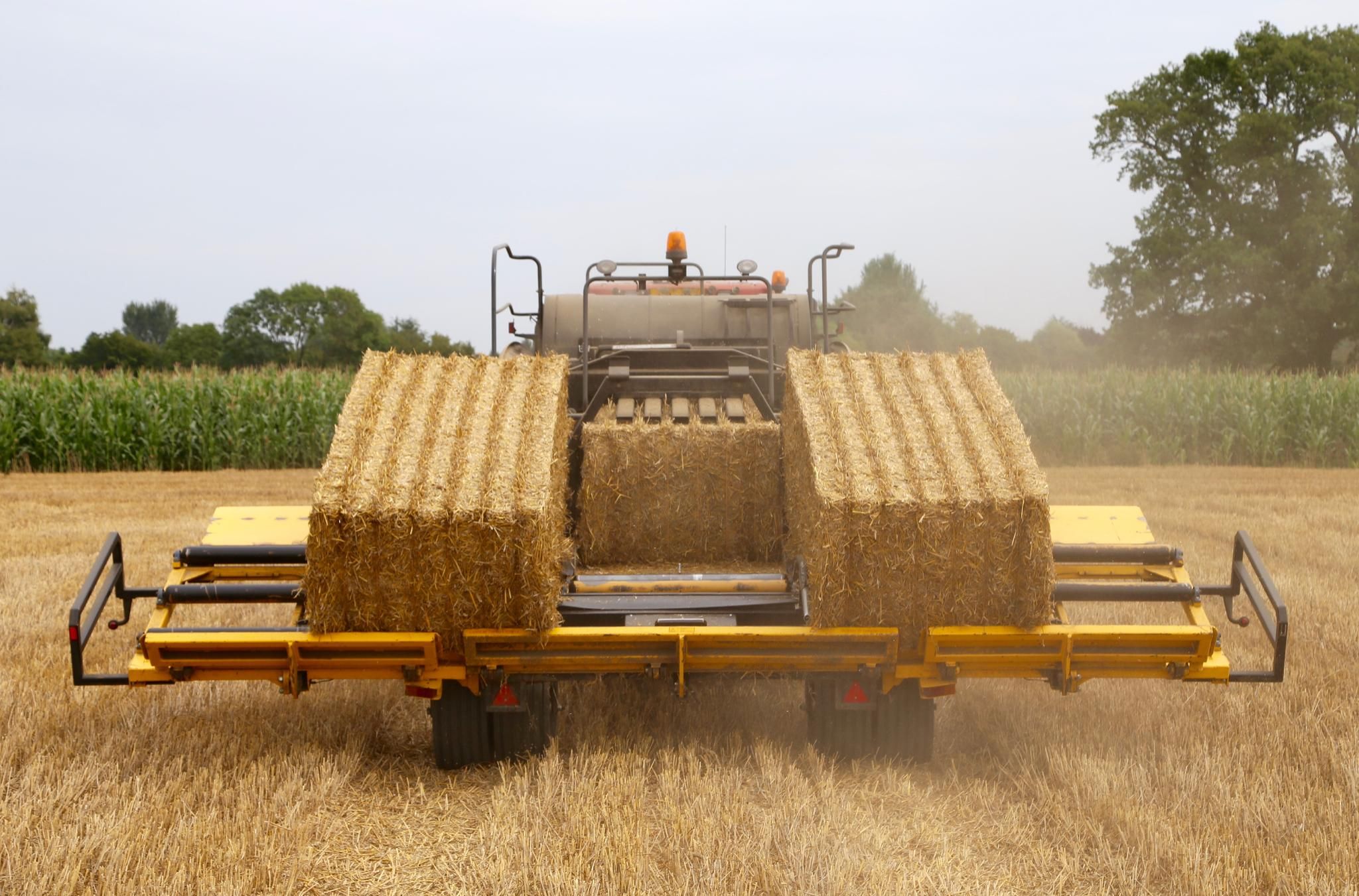 ProStraw Systems, provider of bespoke solutions to the straw industry, will be exhibiting at LAMMA 2020
The two day event is the UK's leading agricultural machinery, equipment and technology show, and will be staged at the NEC Birmingham on Tuesday 7th and Wednesday 8th January.
Visitors to the show will be able to find out more about ProStraw's unique mechanised bale stack cover system, and discover the many benefits of operating a Parkland Bale Accumulator in tandem with a baler.
Straw has become an increasingly valuable commidity with a recent surge in demand from the agricultural and renewable energy sectors, so efficiency is key in the processes of gathering and storing straw. By working a Parkland Bale Accumulator in tandem with a baler, you can halve the time in getting straw from field to stack. By dropping bales in groups on the headland for collection, this helps reduce soil compaction as well as labour and operating costs.
Storing straw inside and away from the elements is not always possible or practical, and can therefore present a challenge in preventing bales from becoming water-damaged. Suffolk farmers Paddy and Will Reed have invented a straw bale sheet cover system that can be applied to any length of stack without workers having to leave the ground. The ProStraw sheets provide a roofing cover to the bale stack, helping maintain the quality of straw during the worst of the winter weather.
The ProStraw sheeting system and Parkland Bale Accumulator will be on display at Stand 802 in Hall 6.
For more information, visit www.prostrawsystems.co.uk