10 Dec 2021
Potato handling specialist at LAMMA 2022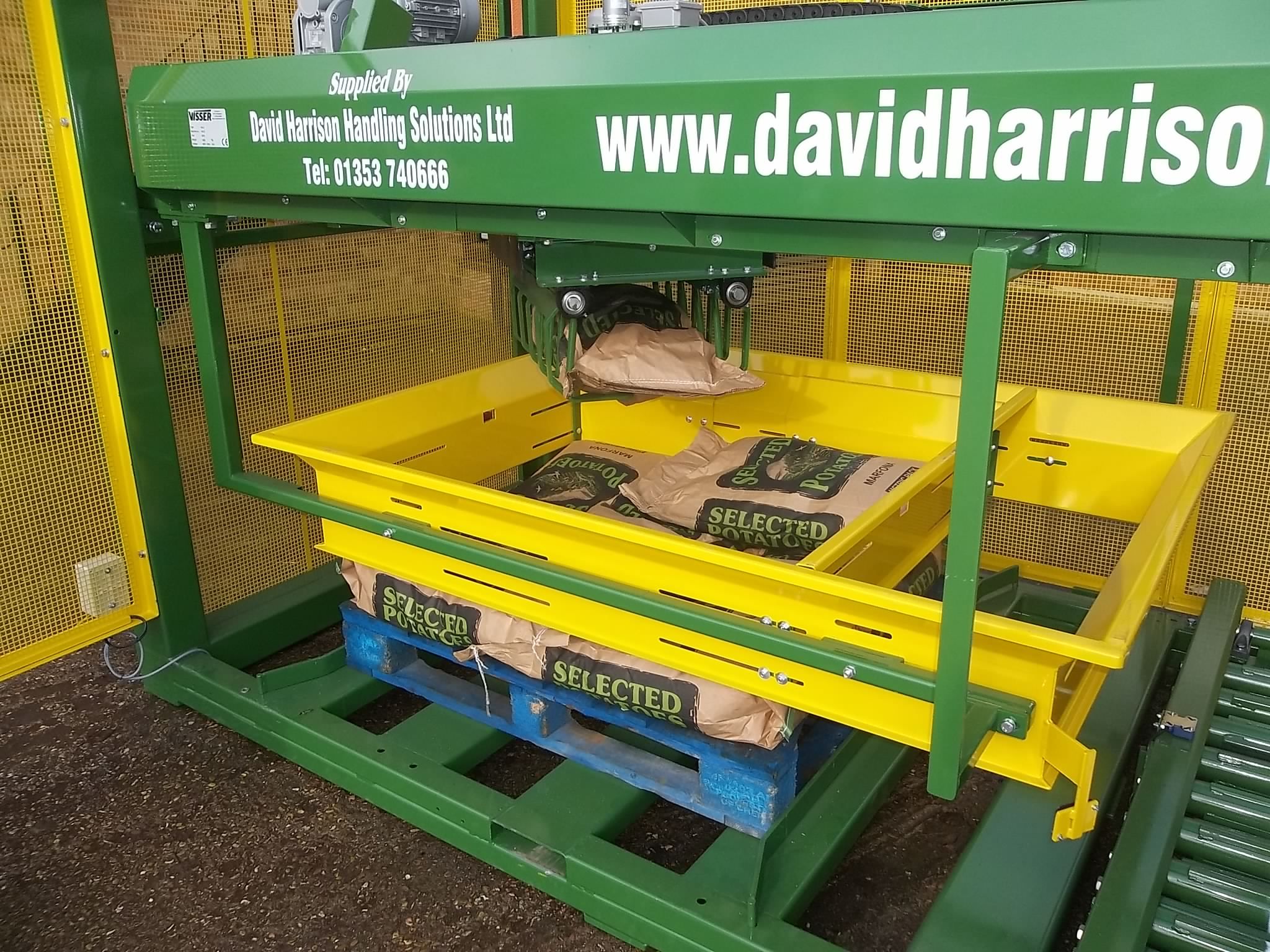 Potato handling specialist at LAMMA 2022
Potato handling specialist at LAMMA 2022
Potato handling specialists David Harrison will be exhibiting their tried and tested Visser Palletiser at this year's LAMMA.
With over 100 machines sold so far, nationwide, this Palletiser has a true operating rate of 9-10 tonnes per hour at 25kg bag size. Whether hessian, paper, or polypropylene, the Visser Palletiser can handle sacks ranging from 5kg through to 50kg, and can stack 25kg bags up to 14 layers high for export work.
Pallets can be standard 1m x 1.2m, and 1.2m x 1.6m, or euros.
Established in 1975, David Harrison Handling Solutions are well known for their wide range of new, used, and re-built vegetable handling and pack house machinery.
They are also suppliers of a range of heavy industrial conveyors and recycling equipment.
LAMMA Stand Hall 8 stand 8.400
Pic: David Harrison supplied palletiser