14 Nov 2022
Perfect Bales with the GÖWEIL Wrapper Baler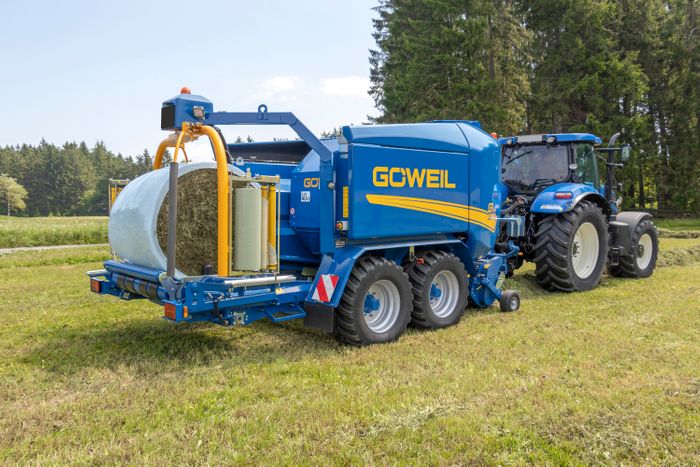 Perfect bales with the GÖWEIL wrapper baler
GÖWEIL is an Austrian company that has specialised in baling and wrapping technology since 1988. The company produces round balers and baler-wrapper combination machines for numerous materials such as grass silage, lucerne, maize silage, sugar beet pulp, and much more.
In addition, GÖWEIL specialises in the production of round and square bale wrappers, bale handling and bale opening technology, knife sharpeners for agriculture, and high lift buckets.

GÖWEIL stands for particularly robust and durable products, all of which are designed and manufactured by highly skilled employees using state of the art technology and equipment in two purpose-built factories in Upper Austria.
The company has long been renowned for its development of individual bale wrapping technology, and many bales in the UK have been wrapped utilizing the unique equipment from Austria. The decades of experience building bale wrappers and silage balers gave GÖWEIL the expertise to enter the round baler market in 2014 with the introduction of the G-1 F125 solo baler as well as the G-1 F125 Kombi baler-wrapper. This ultra-efficient, high throughput wrapper baler has been turning heads throughout the European continent and beyond since its introduction and is now doing the same in the UK. Come visit stand #110 in Hall 10 at the LAMMA show in Birmingham on January 10-11 to see the GÖWEIL G-1 F125 Kombi for yourself!