OVLAC ploughs improve the species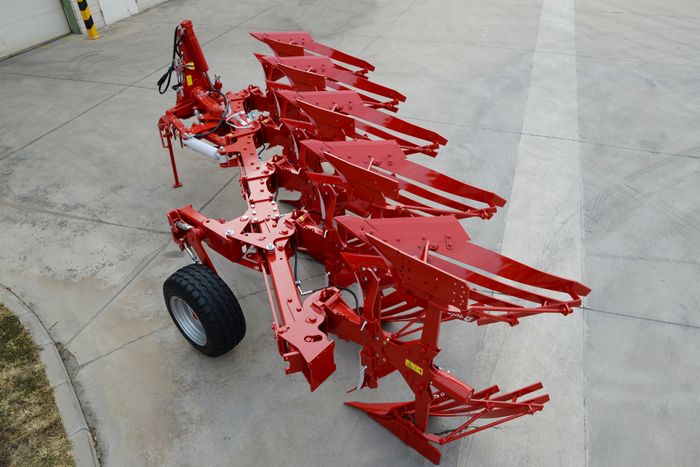 We, Ovlac, are the biggest spanish manufacturer specialized in soil-working machinery, which bets firmly in innovation.
Our ploughs are born from a constant effort to take care of quality.
Therefore, by engineering and design, they´re in high demand. Behind it, there´s 85 years of continuous evolution that represents the value of experience.
Ploughs are our flagship product, besides, there´s a wide range of models to answer to different needs. We are talking about fixed, reversible, in/out of furrow, light series... All of them perfectly studied in order to offer the best possible performance.
It is worth mentioning, for example, that it incorporates a frame weldless, which makes it harder to break, assuring the durability of the machine. It is also worth noting the the turn out of frame, with arms greased and bolted, which results in no weakening of the frame, since the tension it´s not being transferred to the frame itself.
The XPerience is our most advanced plough; quality and precision it's what makes it unique.
Made in HEL (High Elastic Limit) Steel, we incorporate our toughest frame, no welds, and hollow in order for the hoses to make it through. Its parallelogram system allows a soft and simple adjustment from the tractor's cabin, even when it's moving. The straight design of the bodies favors the clearance and optimize the flow of derbis. Plus, it has 2 wheels supports: once for advanced wheel and once for rear wheel.
All of it contributes to improve an species already pretty evolved itself.