OVLAC celebrates 85 years of creating quality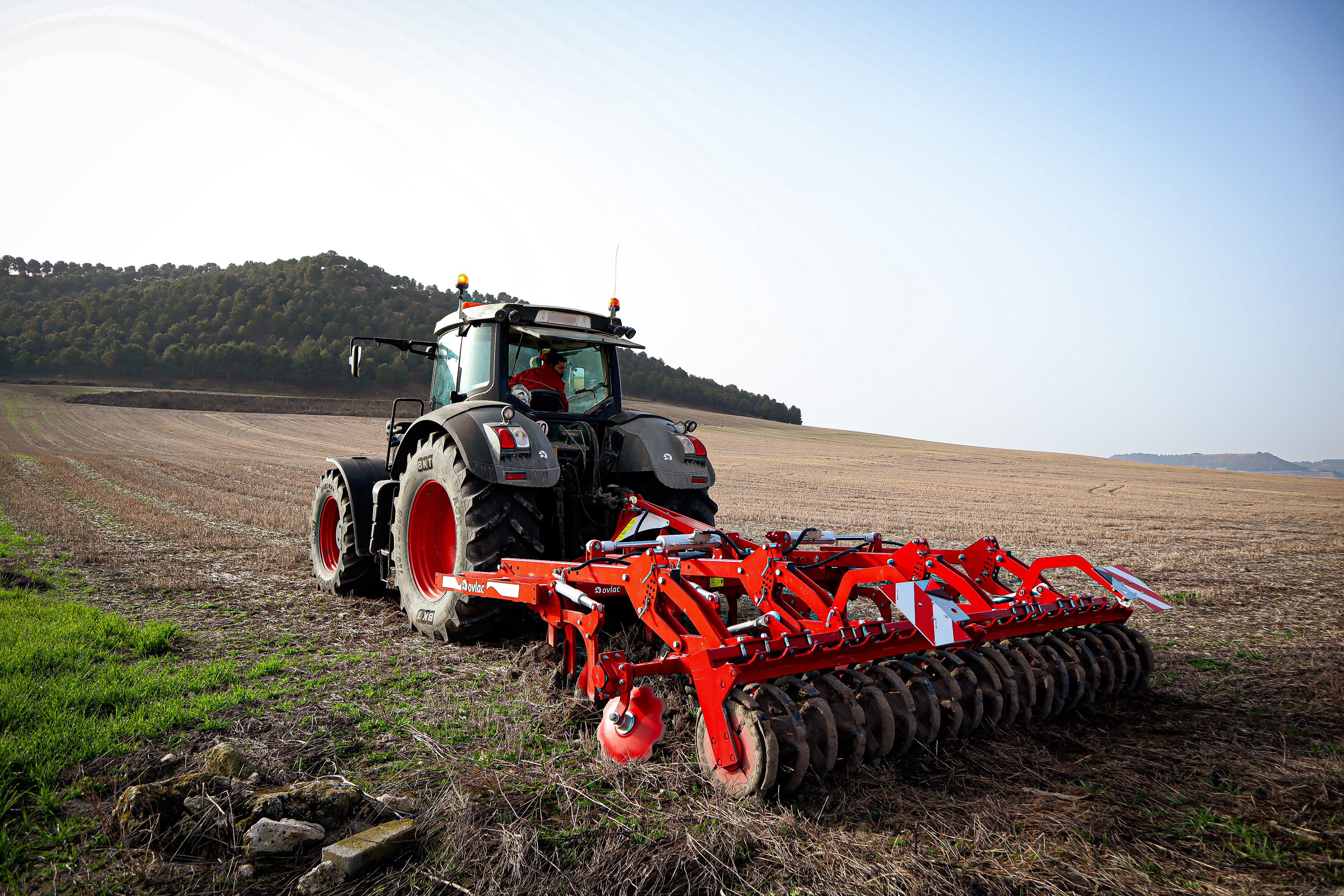 Ovlac is a familiar company with solid roots.
Three generations that share the same entrepeneurial spirit, each have make their own milestones throughout 85 years of history. The search for quality is a constant and is present in the whole proccess of manufacturing, besides, the R&D investment reflects an obvious bet on innovation.
It all started in 1936, when Heliodoro Calvo decided to open a Workshop for fixing machinery at Fuentes de Nava, Palencia. Thanks to his knowledge in agriculture and engineering, what started as the job of a blacksmith ended up expanding to the soil-working machinery world. He made his own plough models, which had a great acceptance and were heard among the community in Palencia.
In 1970 the torch was passed to his son, also named Heliodoro, whose profesional vision and his strive for excellence contributed to settle the base of the company. He projected its expansion on a national scale creating a network of distributors that became the base of the company´s actual model of business. Plus, he moved the factory to Palencia, which brought a substantial change in the developement of the company.
It´s in the year 1997 when Jorge and César Calvo, grandchildrens of the founder, opened Ovlac' doors to the international market with excelent results. Two years later, the urge to have bigger and better facilities got them into looking for a new location for the company. The choosen place was Venta de Baños, the current headquarters. Looking backwards, Ovlac have evolved from a small workshop to the facilities over 20.000 m2 that we know today, letting the industry know that its capacity of growth is more than evident.
Ovlac has crossed frontiers and has made a reputation in demanding markets such as France, United Kingdom, Denmark, Sweden, Norway and Germany, as well as in other markets from Eastern Europe, such as Romania, Bulgaria and the Baltic countries, which reflects the great recognition of the brand Ovlac. Its wide range of products have also reached farther horizons, such as China, South Africa, Chile or New Zealand. Nowadays Ovlac is present in more than 20 countries of the 5 continents. Around 60% of the production is dedicated to the export.
As it is today, Ovlac is the biggest spanish manufacturer of soil-working machinery. A true specialist that has become a reference in the industry. Its never-stopping evolution shows off its passion for soil-working.