16 Dec 2021
OKO SALES PREVIEWS NEW 2022 WEBSITE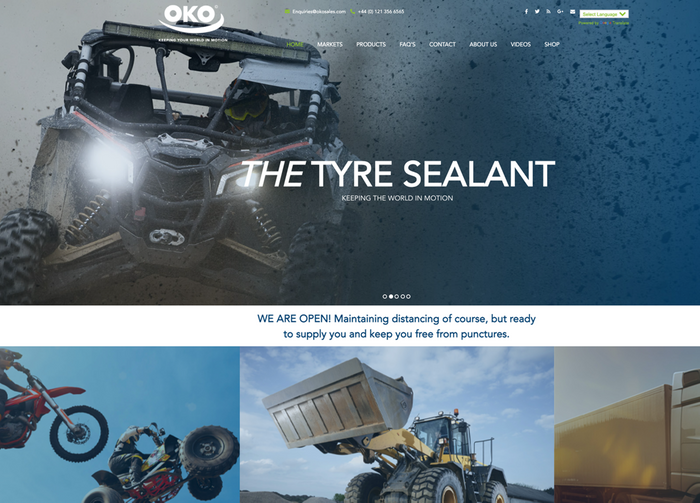 OKO Sales Ltd, Official UK Distributor of OKO anti-puncture tyre sealants, is delighted to announce the launch of its all-new website, in January 2022.
The site is designed to offer users an enhanced experience and easier access to all the information about OKO's extensive product range. It is the first of a new series of sites that will span many of British-made OKO's 90+ worldwide operating countries.
See a sneak preview of part of the new Home Page below. There will be regularly-updated News; Blogs; and a comprehensive, easy-to-use Calculator to tell users how much OKO to use in their tyres. The site is responsive to all mobile devices.
An updated retail Shop offers a seamless basket and checkout, with the latest payment systems and information throughout the process.
Ask the OKO Sales team at LAMMA about this and the other innovations from OKO in 2022…