04 Jan 2023
New Packaging Options for Air-Seal Products Premier Tyre Sealant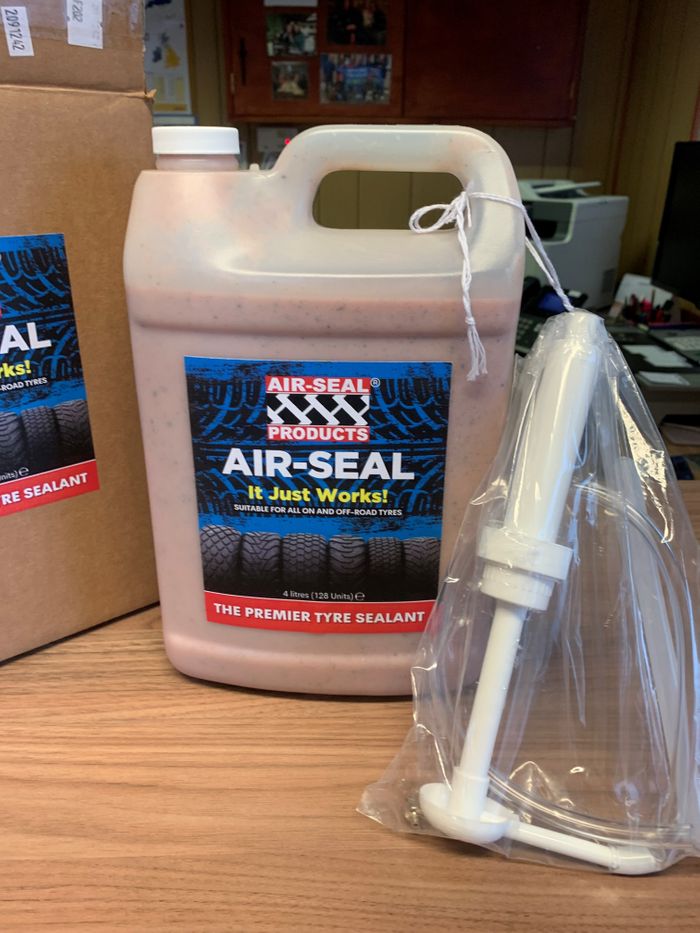 For the first time, Air-Seal is introducing new packaging options to suit their customers' needs. Whether you are a tyre fitter installing sealant directly into the tyre chamber of a telehandler, or a farmer protecting your ATV from punctures, Air-Seal Products have got the ideal solution for you.
Both new product lines contain s Air-Seal's well-known Heavy Duty tyre sealant, the business has made it clear that there are no changes to the chemistry of the popular product, merely the way it is packaged.
The first new addition is the bag-in-a-box (BIB), which is a sturdy compact box filled with eight bags of tyre sealant, each bag containing three litres of product. Rather than the traditional pail and pump system, which allows product to be installed into a fitted tyre at pressure. The tyre bead needs to be broken from the wheel rim to install the BIB, and contents of the bag simply emptied into the tyre chamber. Due to the installation method, this product is particularly useful for tyre fitters and businesses that are fitting their own tyres.
The second brand new product is a 4-litre jug with a pump attached which can treat all four tyres on an ATV exactly. Simply deflate the tyre, attach the hose, and pump in the necessary quantity. Once the sealant has been installed, re-inflate the tyre to manufacturers specifications, and carry on with your day.
Make sure you visit the Air-Seal team in hall 18 on stand 656 at LAMMA next week, as there is a limited quantity of the brand-new 4 litre jugs available for pre-order!
https://youtube.com/shorts/M0FwgVBLsZ4?feature=share