21 Nov 2022
The new LT-Master F115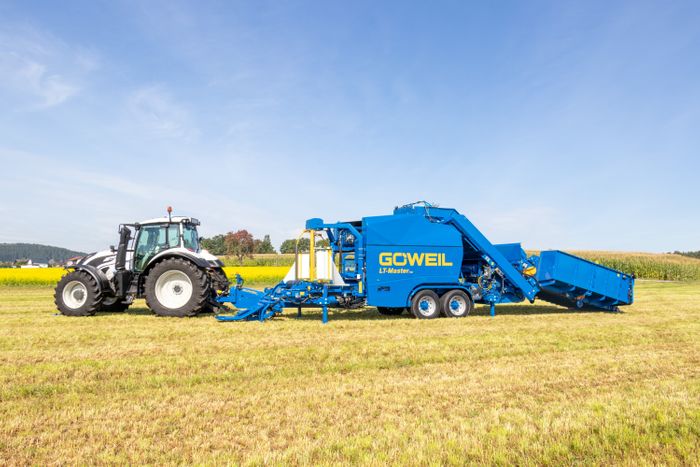 With the LT-Master F115, GÖWEIL is presenting an overhauled model of the tried-and-tested balerwrapper combination. In addition to the state-of-the-art design, the silage baler impresses with a range of innovations that offer operators greater convenience and flexibility when using the machine.

Hydraulically powered bale chamber
Unlike the predecessor model, the bale chamber of the LT-Master F115 is powered hydraulically rather than mechanically. The hydraulically powered bale chamber favors a machine-friendlier way of working and also reduces the noise level of the baler-wrapper combination. What's more, the hydraulic drive enables the user to choose between different speeds during baling and binding (4 levels respectively). This means that the machine can be better adapted to the different materials and conditions, saving time and energy.

Multicrop feeder
In order to better process the many different materials, the feeder has been equipped with a dosing drum. This, and the feed screws ensure the even flow of materials onto the elevator and also optimally process fibrous material such as grass and alfalfa.

PROFI plus L handset
The LT-Master F115 is operated with the PROFI plus L handset. The user interface is structured intuitively and enables easy operation of the machine. The entire work process as well as the machine settings are depicted via the display. Via the handset's USB port, the language and customer logos for the weighing
system with label printer can be imported with ease and customer account data exported in CSV format.

More information about the LT-Master F115:
https://www.goeweil.com/en/baler-wrapper-combination-maize-baler-lt-master/
About Göweil:
https://www.goeweil.com/en/about-goeweil/