17 Nov 2021
New Agricultural Website's Huge Success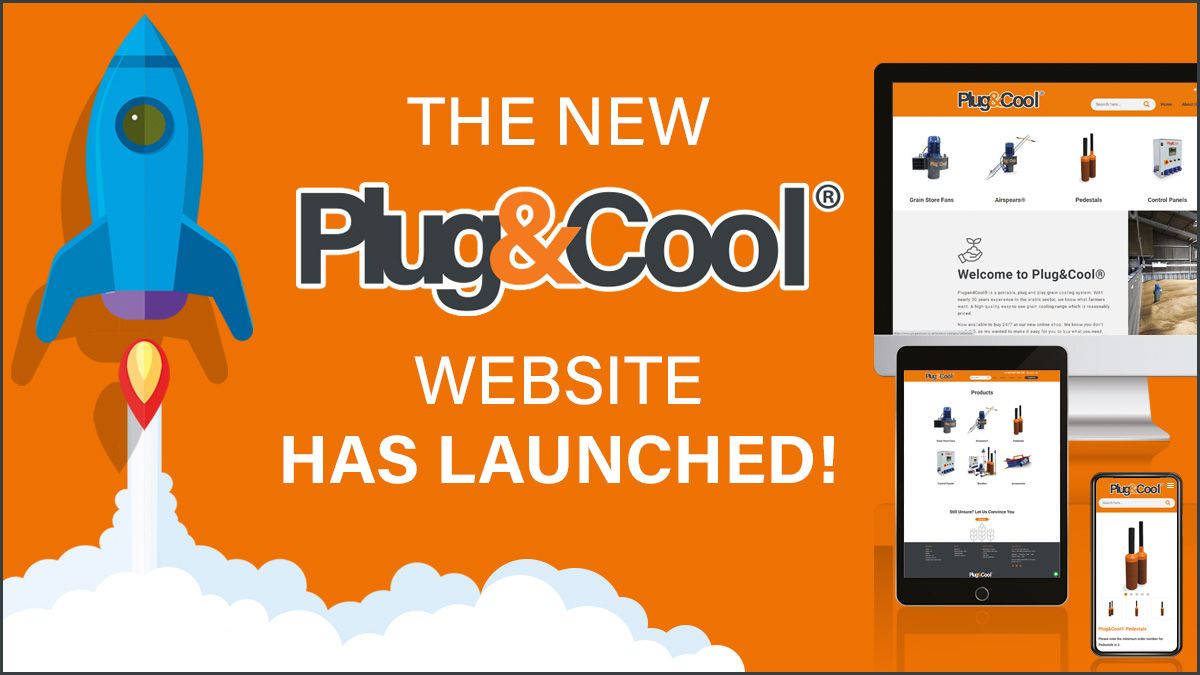 A new website to buy grain cooling equipment directly online has seen a huge success in it's first year.
Plug&Cool® launched their new e-commerce website back in June 2021, just in time for preparing for harvest. It can be frustrating having to call round several companies to find what you need and the price you want. The new Plug&Cool® website makes it easy.
www.plugandcool.co.uk is the first website of its kind where you can buy grain cooling equipment online, and direct from the manufacturer. It is quick and easy to order, and open 24/7 – no more waiting for office hours to place your order.
It's important to store your crop with grain cooling equipment. With deductions and rejections being made on grain with high moisture content and evidence of pests, you don't want to skimp on avoiding these problems.
Particularly with rising costs, for example the current high price of fertiliser, you want to keep your margins as healthy as possible.
'The website is really easy to use, our customers have found it handy to be able to order anytime and get what they need the next day. It's much quicker than calling round the houses to find the best deal, the website already has the best prices', says Matthew Gibbons, Managing Director for Plug&Cool®.
The website was a huge success in it's first year, with farmers embracing its ease of use and quick delivery.
As a third-generation, family-run company with over 50 years of business experience, the Gibbons family launched Plug&Cool® in 2017. They have been manufacturing cooling fans for nearly 30 years, so branching out into the agricultural sector with a full product line was the next natural step in their journey. Plug&Cool® is now used in farms across the UK and Europe.