26 Apr 2022
Morris Lubricants to promote the innovative Agrimax range at LAMMA 2022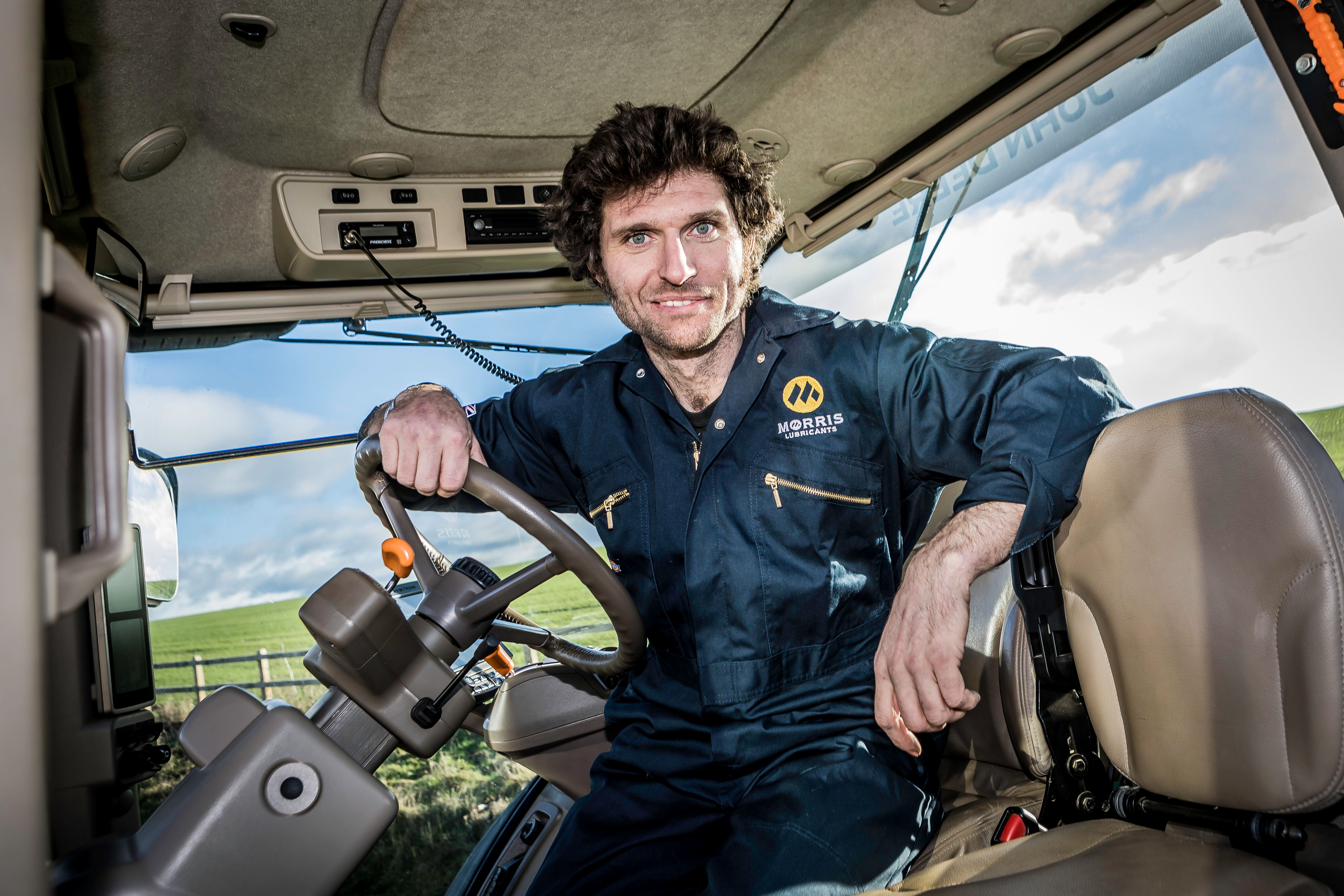 A team of experts from leading UK oil, lubricants and greases manufacturer, Morris Lubricants, is looking forward to promoting the company's advanced multifunctional Agrimax range at LAMMA 2022
A team of experts from leading UK oil, lubricants and greases manufacturer, Morris Lubricants, is looking forward to promoting the company's advanced multifunctional Agrimax range at LAMMA 2022 which will be hosted at the NEC, Birmingham on 4th and 5th May.
Technical experts from Morris Lubricants, one of Europe's leading manufacturers of agricultural lubricants, will be on hand in Hall 9 Stand 9.374 to answer questions about the latest OEM approvals, specifications and emerging lubricant technologies.
The event provides a perfect platform to showcase Agrimax, the company's innovative range of advanced multifunctional lubricants designed specifically for agricultural requirements. Applications for these lubricants include engines, gearboxes, hydraulics, cooling systems, oil immersed brakes and general maintenance in a wide range of agricultural equipment including tractors, combine harvesters, mini diggers, and a variety of other agricultural machinery.
Developed with the latest additive technology and high-quality base oils, the Agrimax range of agricultural lubricants offers maximum performance levels, enhanced fuel efficiency, reduced running costs and improved reliability, regardless of which manufacturer of agricultural machinery is used. These oils and lubricants also help to minimise downtime with superior operational and protective performance even in the harshest of operating conditions.
The Agrimax range has achieved a wide range of OEM approvals, enabling users to cut the number of lubricants they need whilst reducing the risk of any misapplication. Experts at Morris Lubricants have found that agricultural users are often overloaded with a myriad of different grades of oil for each application. The Agrimax range of agricultural lubricants range aims to help users consolidate their inventory and use fewer products.
Morris Lubricants' brand ambassador, Guy Martin, uses the Agrimax range of agricultural lubricants in his tractors, balers and other agricultural machinery.
"I like the fact that Morris are British, they've been in the business a long time and they have a range of everything you could possibly need."
"I've been using their products for years and it's all good stuff. Whether it's for trucks, racing stuff, cars, bikes, even my tractor and lawn mower, the quality is spot on." explained Guy.
Adrian Hill, Technology manager at Morris Lubricants added: "The agricultural sector is one in which we are very strong and have been servicing for many years. We know the huge problems users have with so many different grades of oil for a mixed fleet of vehicles and equipment.
"With technical intervention, we can identify incorrect lubricants, advise corrective action and help consolidate users' inventory so they are using fewer products. Not only will the equipment be getting optimised levels of protection but reduced stocking can provide cost savings."
Morris Lubricants has been innovating and developing quality lubricants solutions for the agricultural industry for more than 150 years. The company is proud of the relationships it has developed with customers, end users and original equipment manufacturers over many years and prides itself in offering expert technical advice and exceptional customer support.