27 Mar 2022
Lynx add new weights to their LAMMA line-up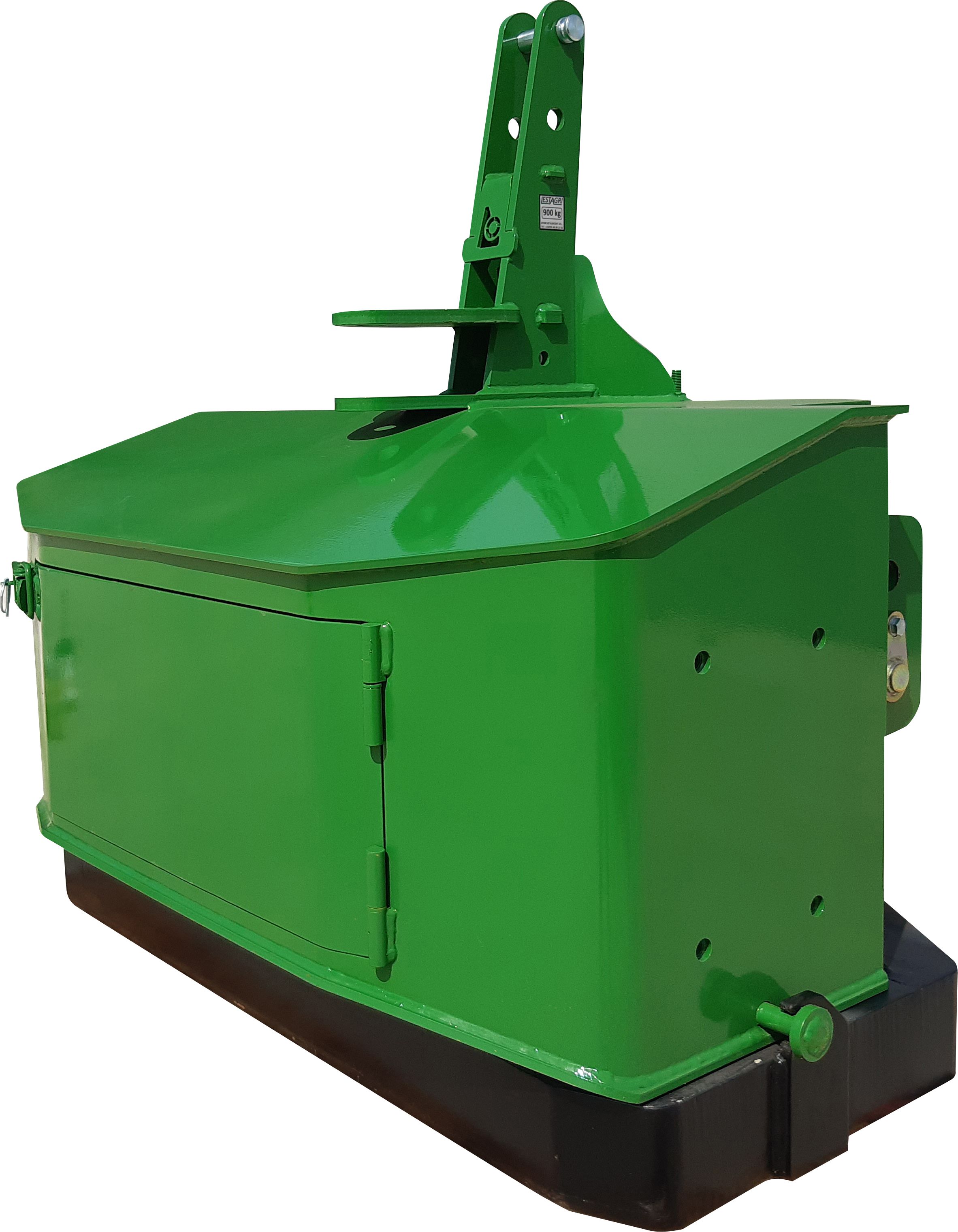 Among a number of new products to be showcased by UK agricultural machinery importer, Lynx Engineering, on their Stand (No. 20.520, Hall 20) at LAMMA 2022 in May, will be a selection of new front-mounted composite weight packages from Zuidberg.
Branded Wel-Weight by Lynx, these units are comprised of a steel casing filled with magnetite. With a density that is 2.5 times greater than reinforced concrete, Magnetite enables high weights to be achieved with less volume, which means the required ballast can be achieved from a smaller and more streamlined block.
Base units are front linkage ready and come in 250, 400, 500, 600, 900, 1200 and 1400kg weights all of which can be supplemented with optional add-on modules weighing 300, 400 and 600kg to provide an even greater variety of ballast solutions up to a maximum total weight of 2000kg.
Other options available on selected units include a toolbox compartment with hinged and lockable front-opening door and a choice of weight block colours.
In addition, selected weight packages can also be fitted with an Override Protector to enhance visibility on the road and deflect collision impacts. Override Protectors come with the options of custom frame colours, LED lights and marking pillars.
Lynx offers a wide range of weights to suit different budgets with ballast options compatible with most makes and models of tractors and the varying tasks they are required to perform in the field, around the yard or on the road.