17 Dec 2019
Kubota implements at Lamma 2020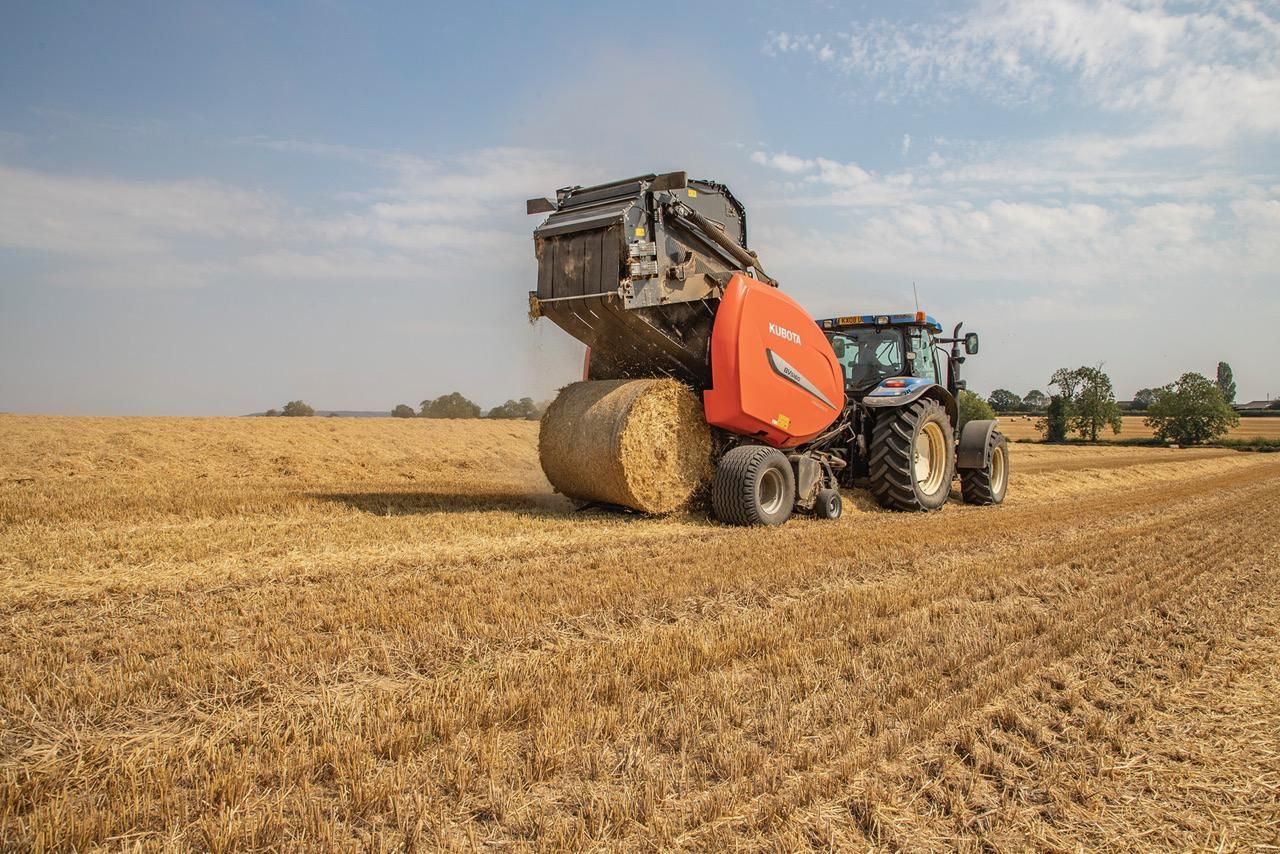 Kubota will be showing additional models in its range of implements at Lamma 2020.
These include a new mower conditioner - the DMC6087N butterfly - but in combination with the DMC7032FN front-mounted mower conditioner. Developed as a lightweight triple mower combination with an 8.7m working width, the conditioners are equipped with nylon tines to help reduce operating weight.
Other highlights include the latest variable chamber Kubota round baler models in the guise of the BV5216 with Power bind net system and 14-knife Supercut intake system. The firm's weigh-cell equipped DSX-W twin disc fertiliser spreader with GEOCONTROL section-control capability will also be on display.