22 Dec 2022
This January Guttridge will exhibit at LAMMA - the UK's largest agricultural machinery show.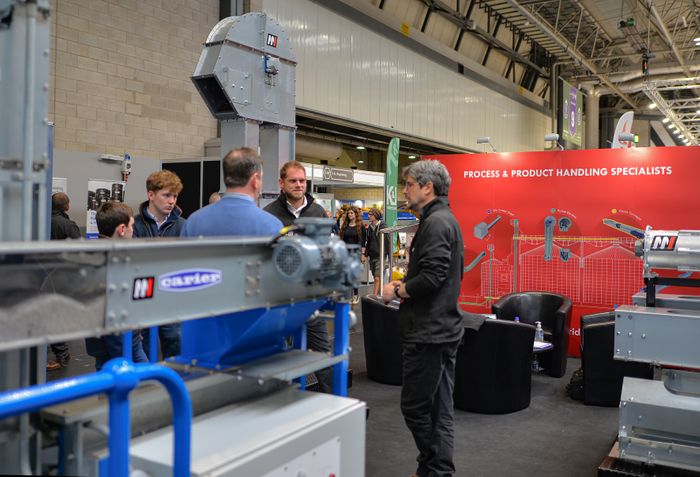 Guttridge is excited to be one of the 600 exhibitors at the LAMMA show. The business reached its 60th anniversary in 2022 and has been proudly exhibiting its bulk material handling equipment at this well know exhibition since 2010. This show has been a great opportunity for Guttridge to meet our existing and potential new customers, offering our expertise in the bulk materials handling sector.
Guttridge is a leader in offering the largest conveying solutions manufactured, from standard models to bespoke products. Catering for a range of industries and applications such as animal feed, oilseed, malting, grain handling and storage, food, biomass, waste, and recycling. In 2019 Guttridge became part of the MHA group (Mitchells Holding Asia), which means that the company is now able to offer a broader and diverse range of machines globally, with the solutions being fully compliant with the CE, ATEX, EAC standards and accredited to ISO9001 and boasting more than 20,000 square meters of manufacturing facilities. So far supplying conveying solutions to more than 60 countries in 6 continents.
Michael Green, Guttridge's stand manager for the LAMMA exhibition show says: "We always look forward to this show, it's an important exhibition in our calendar. Due to the timing and location, it attracts a large number of people from the industry. As the farming community continues to diversify into other industries, we see enquiries for handling a variety of products these days. This is where Guttridge come into our own. For years, we have been supplying our equipment to a broad range of industries and with one of our strengths being bespoke designs we are able to offer a solution. Whether you want to discuss Grain, Biomass, recycling or food-based products come and visit us on our stand and see if we can assist you"
You can visit Guttridge at Hall 8, booth 8.920. They will be exhibiting for both exhibition days and welcome any company or individual to their stand with a need for all bulk material handling applications.