07 Nov 2022
Improve Your Hose Assembly Performance at LAMMA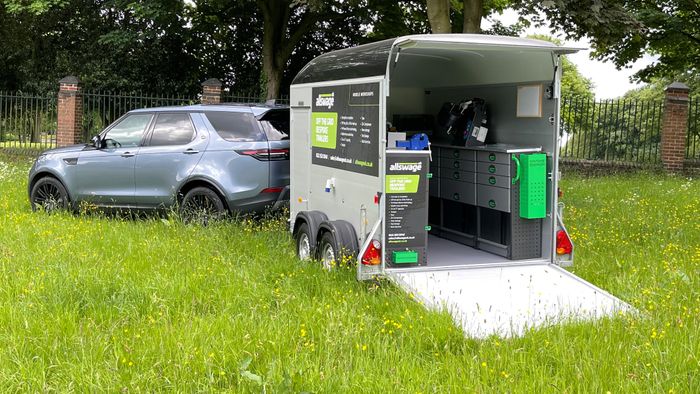 Does your hose assembly machinery do the job it needs to do, where it needs to do it, every time you need it to?
Talk to Allswage at LAMMA 2023 and you can stop wasting time and money and getting frustrated when you don't have to.
Because, our experienced team will review your requirements and make improvement suggestions, with indicative cost savings. Often, even the smallest changes to either the swaging and crimping machinery you use, or how you use it will improve your bottom line and your temper.
As well as supplying a quality range of new and reconditioned hose assembly equipment we provide all the additional spares, support and the BFPA approved servicing needed for Agriculture and Forestry applications.
For off-grid repairs we've led the way in building game-changer trailer workshops too. In fact, Allswage is the oldest hydraulic hose van convertor in the UK. So, if you're looking to improve mobile performance, we can design and build mobile workshops to suit your needs. Or supply the quality van racking for you to install.
Our customers say our 40 years swaging experience makes all the difference to their results. Find out why…
Talk to us at LAMMA, email Paul@allswageuk.co.uk or call 0121 553 5048