03 Nov 2022
Hydroscand are excited to be exhibiting at the upcoming LAMMA 2023 event in January.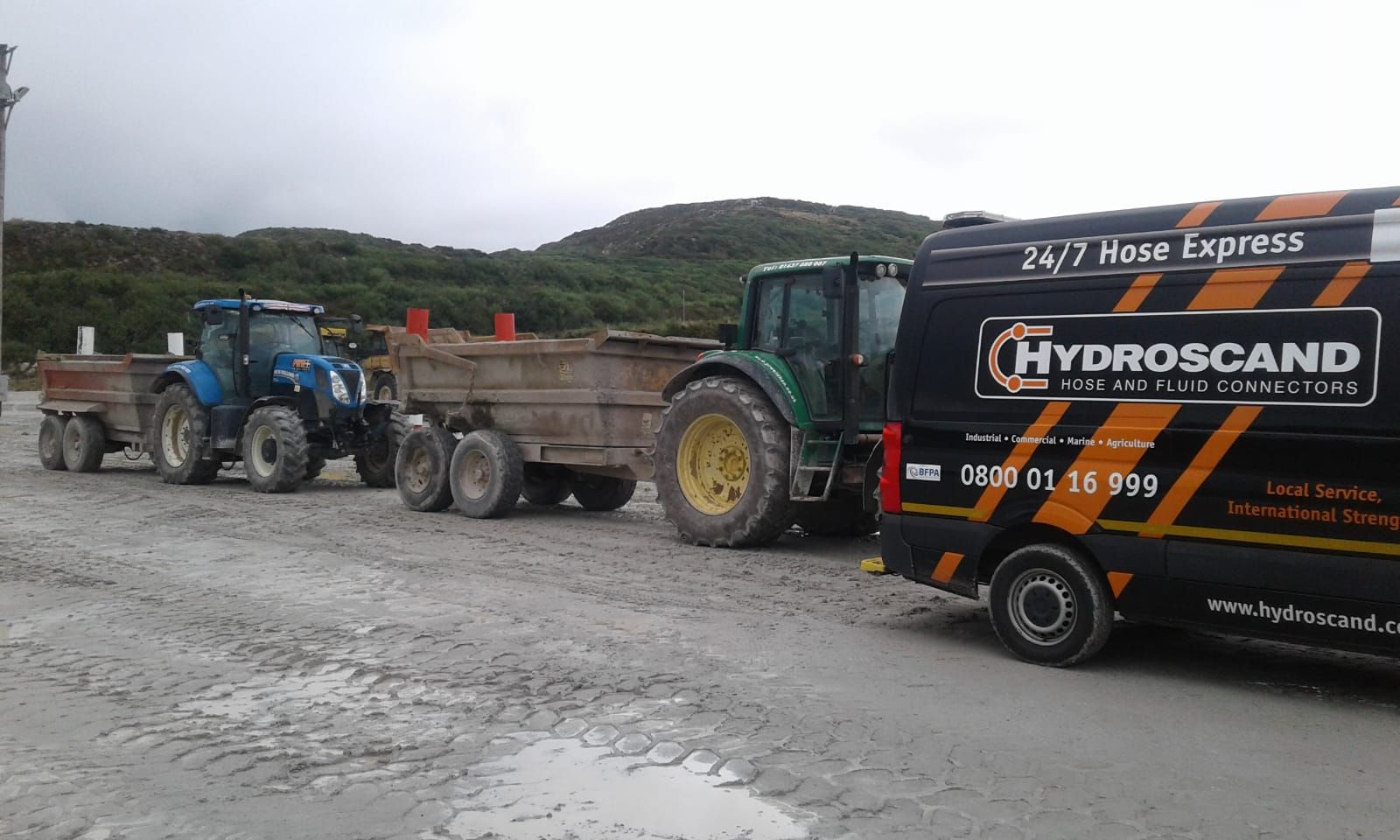 After a successful show last year, we are excited to be exhibiting at LAMMA 2023 again in January! Visit us at Stand 18.739. We will be promoting our HoseExpress mobile hose service and showcasing hoses and products for the agriculture industry.
We have been established in the UK since 2002 and are part of an international family-owned business, founded in 1969 in Stockholm, Sweden. As a group, we collectively have over 50 years of experience.
We offer a complete range of quality hydraulic and industrial hoses, fittings, and fluid transfer solutions for the agriculture industry. Our team are trained to industry standard, and we are approved by Avetta, so you can be confident that Health & Safety is a priority for us.
The entire company is dedicated to meeting the needs of our customers, 24/7 through our experienced and knowledgeable branch based and mobile teams.
We have nine branches in the UK located in the South East, South West, Wales, Midlands, and the North West. Our branches stock a full range of high pressure and industrial hoses and a wide range of accessories for the agricultural machinery. These include hose clamps, filters/strainers, service plugs, hydraulic/agricultural oils, Bauer couplings, camlock couplings, combination nipples, grease guns and nipples and textile hose protection.
Along with this, we stock a complete range of quick release couplings suitable for agriculture. Push-pull, flat-faced or poppet fittings will accommodate normal to high flow rates. This is ideal for busy farmers who want minimal downtime and disruption.
Our experienced teams can make hose assemblies to your specification while you wait.
We know the cost of downtime for your machines and our HoseExpress mobile technicians are experienced in working with all kinds of machinery at all hours of day and night, we are available 24/7, 365 days a year. No job is too big or too dirty!
We also work with OEMs. From our three production centres we produce hose assemblies and kits in any quantity for delivery throughout the UK.
Come along to the stand where you can discuss your requirements with our team: Rebecca Galley, Managing Director; Nigel Townsend, Product Manager, Ian Jeffrey, Area Sales Manager and Aaron Goffin, Area Sales Manager. We are looking forward to seeing you there!
For more information, visit: www.hydroscand.co.uk.