02 Dec 2019
Tramspread will promote safe, sustainable and innovative slurry equipment at LAMMA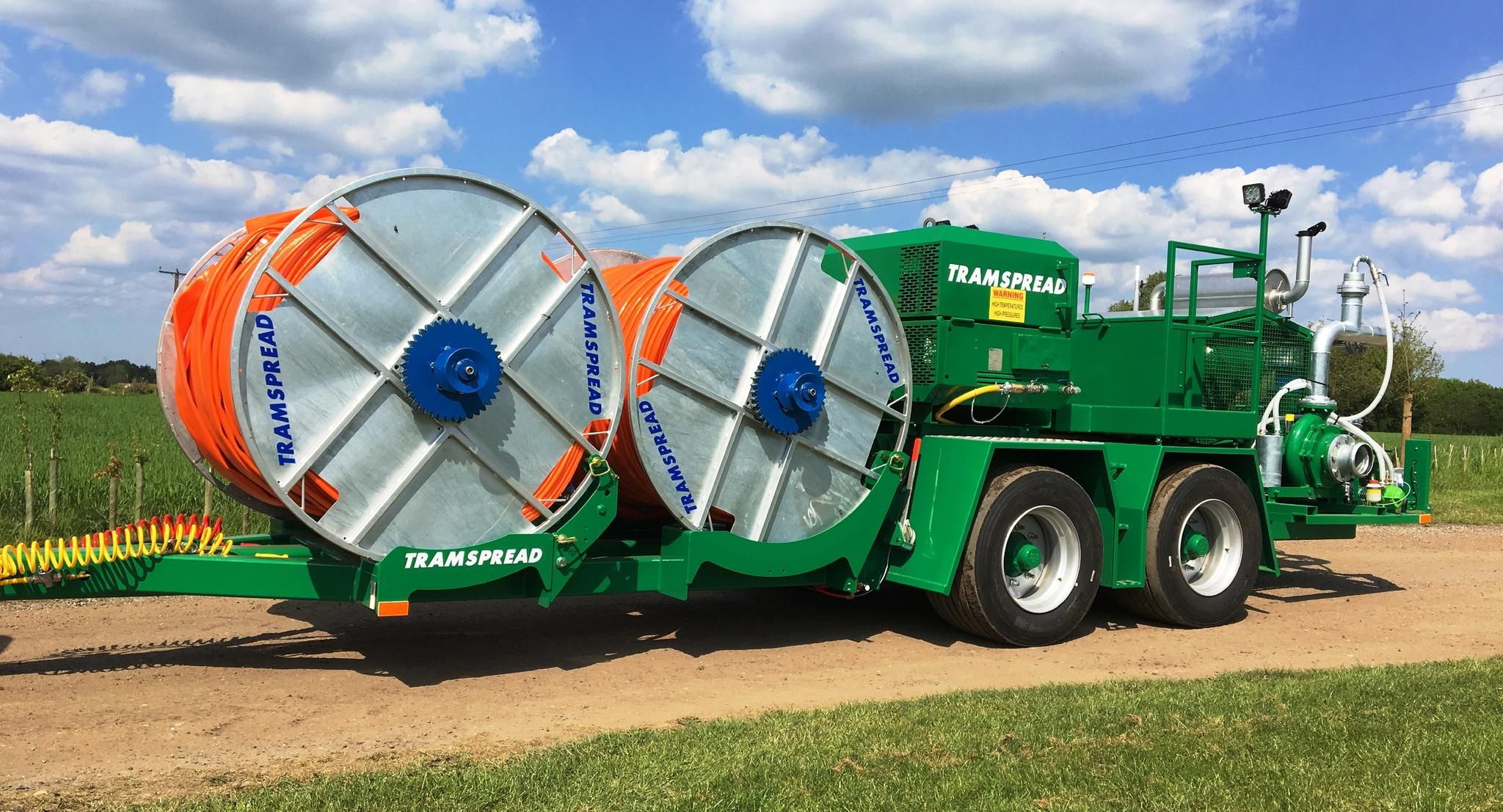 Tramspread will promote safe, sustainable and innovative slurry equipment at LAMMA
Innovative solutions to slurry application and storage will be available on the Tramspread stand (12.466 in Hall 12) at LAMMA. With over 30 years' experience of providing the best slurry equipment for farmers throughout the UK, the Tramspread team offer an unrivalled service to help utilise slurry in all areas of agriculture.
Tramspread will exhibit the latest remote controlled, contractor trailer pump unit with compressor, 2000m of hose capacity and 900 litre fuel tank . The Bauer SX2000 slurry pump is powered by a 170hp diesel engine and controlled via a high specification SIL Vision IV remote control. The 140 cubic feet per minute compressor and divert valve are also remote controlled, giving the operator unparalleled information and control via a large colour display. Flow and pressure can also be monitored with the addition of flowmeter and pressure gauge. This adds a further degree of safety and accuracy for the operator.
Working with German manufacturer Reck, Tramspread is exhibiting their slatted floor mixer. This mixer fits between the slats in livestock housing, avoiding the need to remove slats, which reduces the danger of mixing the slurry collected below. Reck's slatted floor mixer can be inserted through slats as small as 17mm and enables safe mixing with little disruption to livestock. This makes pumping easier and reduces the need for farm workers to risk going below to attend potentially dangerous blockages.
Working with Albers Alligator and Hexa-Cover, Tramspread are able to advise on ways to contain slurry and lower emissions. With Defra's commitment to lowering emissions, through the clean air strategy, it is likely that all slurry will need to be covered by 2027. Tramspread offer a variety of solutions to cover existing lagoons and a range of bag tanks that can be used for temporary or permanent slurry storage.