03 Dec 2019
Cousins Top Disc™ At Rock Bottom Price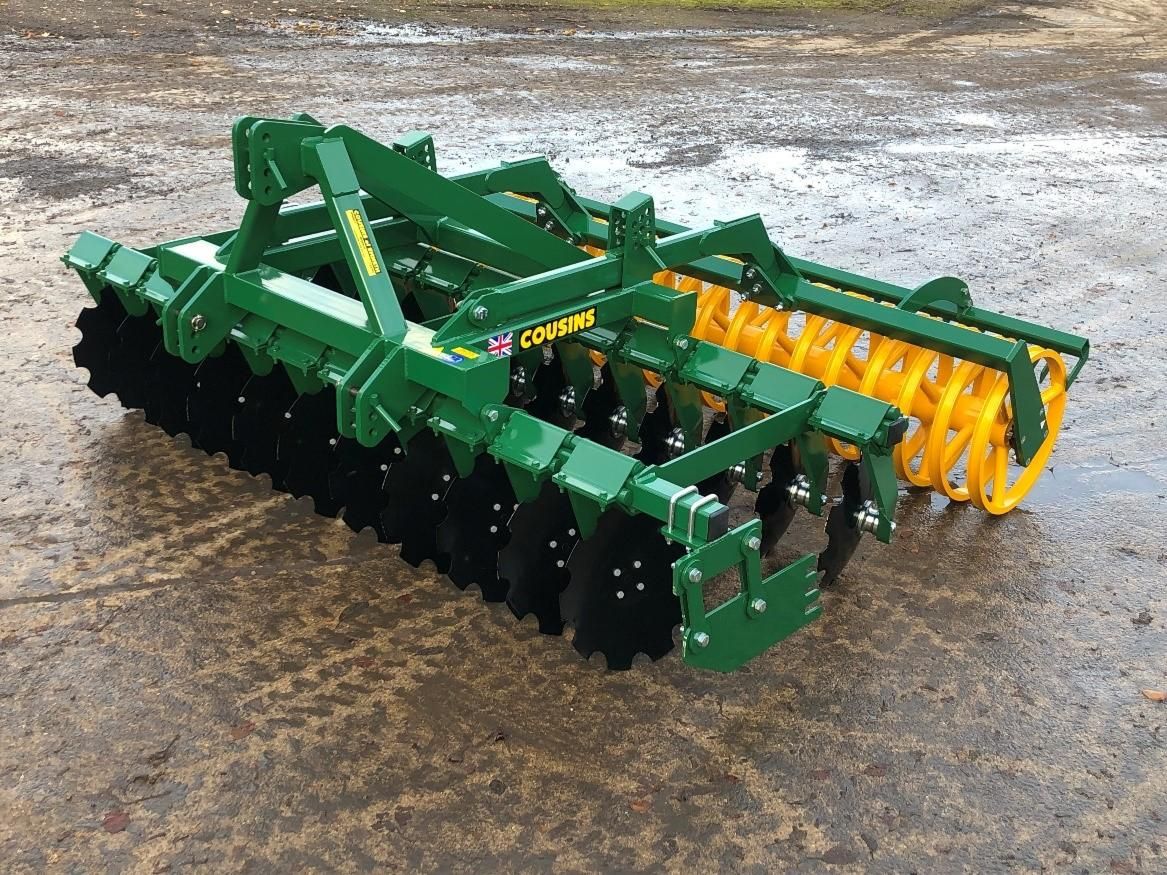 Cousins of Emneth Ltd will unveil to farmers the latest addition to their wide range of UK designed and manufactured cultivation equipment at the Lamma Show 2020.
The Top Disc™ is a linkage mounted high speed compact disc harrow, fitted with the new Open Channel™ soil to soil roller, for fast and efficient cultivations.
The Top Disc™ features individually rubber mounted 510mm diameter discs and maintenance free bearings.
Open Channel™ rings are set at 150mm centres with a 600mm diameter.
3m rigid, 4m & 5m folding working widths are available.
The 3m machine is now on offer for the special introductory price of £6,995 On Farm. (Terms and Conditions Apply)
Managing Director Laura Cousins says "With this very competitive pricing available for a limited period only, we are expecting interest in this new product to be high."
Visit them to discuss your requirements, view the new Top Disc ™ and more of the product range at Hall 12, Stand Number 12.680 at Lamma 2020
Cousins of Emneth Ltd, Hungate Road, Emneth, Wisbech PE14 8DE
01945 584600
sales@cousinsofemneth.co.uk