10 Dec 2021
Come and talk all things grain handling with the BDC Systems' team at LAMMA 2022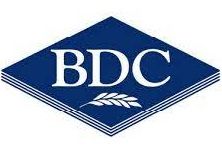 Be Ready for Harvest 2022 says Andrew Head, MD, BDC Systems Ltd
After the catchy and difficult harvest 2021, we are experiencing significant growth in the number of enquiries for our grain handling systems and customers are taking initial enquiries forward to the design stage more quickly than usual.
In particular, enquiries for BDC Systems' Svegma continuous flow driers have increased. A reflection of the struggle some farmers had this harvest to get their crops dry in time to meet market and storage requirements.
I am pretty sure there will be a lot of interest in the Svegma continuous flow drier we will have on display on our Stand at LAMMA (Hall 8, Stand 8.410). The uncertain weather patterns we are experiencing mean that everyone is looking to get geared up for future harvests.
With an industry leading reputation for outstanding quality and efficiency BDC Systems' Svegma driers are used extensively by farmers, farming co-operatives, commercial plant operators and maltsters.
The first Svegma drier was installed in the UK 38 years ago and there are now over 1,000 installations, all helping to stop farmers from losing sleep over wet grain!
We will also have BDC Systems' Moisture Monitoring System (MMS) on show at LAMMA 2022. Our MMS is helping farmers/grain store operators overcome the perennial challenge of how to accurately and automatically check moisture content (mc) of wet grain as it enters storage.
The ability to pre-configure the MMS to automatically send text alerts should the mc fall above or below predefined maximum and minimum levels, enables farmers/grain store operators to make the necessary adjustments remotely and swiftly restore mc to the required levels.
Being able to remotely adjust grain drier settings ensures that the drier is optimised to ensure that the correct mc is maintained, helping to significantly reduce energy costs.
Although Skandia Elevator's next-next generation H-Line elevator has been available for delivery since early 2021, COVID-19 restrictions meant that LAMMA 2022 will be the first time that BDC Systems has been able to showcase the elevator in the UK.
Larger farm enterprises, commercial grain storage operators and milling plants, all requiring high tonnage grain handling capability, will be able to see the H-Line in the flesh on the BDC Systems' stand.
Skandia has listened to market demands and the next-generation H-Line delivers what customers want: elevators that are easier to maintain, have optimised flow which means less wear and tear to both machinery and grain and, which can now reach an overall height of 70m.
The Svegma driers, Skandia elevators and our MMS are key components of BDC Systems' grain handling solutions which also include cleaning, storage, ventilation, milling and mixing equipment.
Come and talk to the BDC Systems team at the LAMMA Show, Hall 8, Stand 8.410 and see how we deliver grain handling solutions that meet our customers' demands for harvest 2022 and crucially for harvests of the future.