08 Dec 2021
Ascenso Tyres in the UK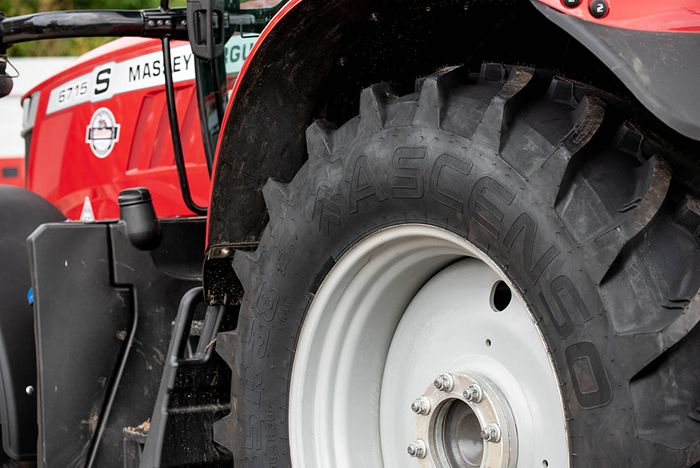 In Spring 2021, BA Bush & Son became the exclusive distributors of Ascenso tyres in the UK, supplying Ascenso tyres to the UK market through both their trade offering, BAB Distribution, as well as their 24 retail locations. Ascenso aims to provide farmers and farming contractors with long-lasting tyres that are specially designed for a range of farming applications and for a variety of conditions.
"Through our new brand Ascenso, we are committed to offer a wide range of world class tyres that will help our customers unlock the true potential of their businesses." Yogesh Kumar Mahansaria, Managing Director at Ascenso Tyres
The team at Ascenso have a vast experience in the tyre business and benefit from a total of three decades in the off-road tyre industry, after building two of the world's leading off-highway tyre brands in the past. Ascenso tyres are designed keeping absolutely everything in mind: vehicle types, terrain, weather conditions and customer needs.
Ascenso will deliver on this commitment through a state-of-the-art manufacturing facility, located in Panoli, Gujarat, India. With an investment of over US$ 100 million, this plant, spread over 127 acres of land will have a production capacity of 70,000 MT.
'Never stop rising' is their brand mantra, created to empower all their stakeholders, help them rise and contribute towards a sustainable, inclusive, and compassionate society. As a responsible corporate organisation, Ascenso believe in giving back to the community that they operate in, through a series of social initiatives.
BA Bush are now also rolling the brand out to tyres dealers across the UK as part of their Ascenso Dealer Program with dealers already signed up in the East of England, the North West, Wales, Scotland and even the Shetland Islands. In addition, they are hoping to supply Ascenso tyres to the OE2 market in 2022 and are already in talks with several OE2 manufacturers.
"The initial feedback from customers we have fitted tyres for has been very positive and the product quality and finish looks second to none. We are extremely excited to be working with Ascenso going forward, to develop the brand in the UK market." Tom Bush, Director at BA Bush & Son Ltd.
BA Bush will officially launch the Ascenso brand in the UK through their Ascenso stand at LAMMA 2022 which can be found in Hall 6, stand 6.330. They will have a range of Ascenso tyres on display, from large tractor tyres to smaller implement tyres, it will be a great opportunity to see the quality of these new tyres as well as discuss the benefits of Ascenso's tyre technology and how it can be valuable to your own farm. There will be a team of BA Bush's agricultural tyre experts on hand to discuss your needs as well as talk though the vast range Ascenso has on offer.
Ascenso caters for all the key off-road sectors, including Agriculture, Industrial & Construction, Earth Mover and Forestry.
Find out more at www.ascensotyresuk.co.uk