After a record breaking year of sales, Cleveland Containers have invested in a new fleet of site accommodation units and insulated flat pack containers.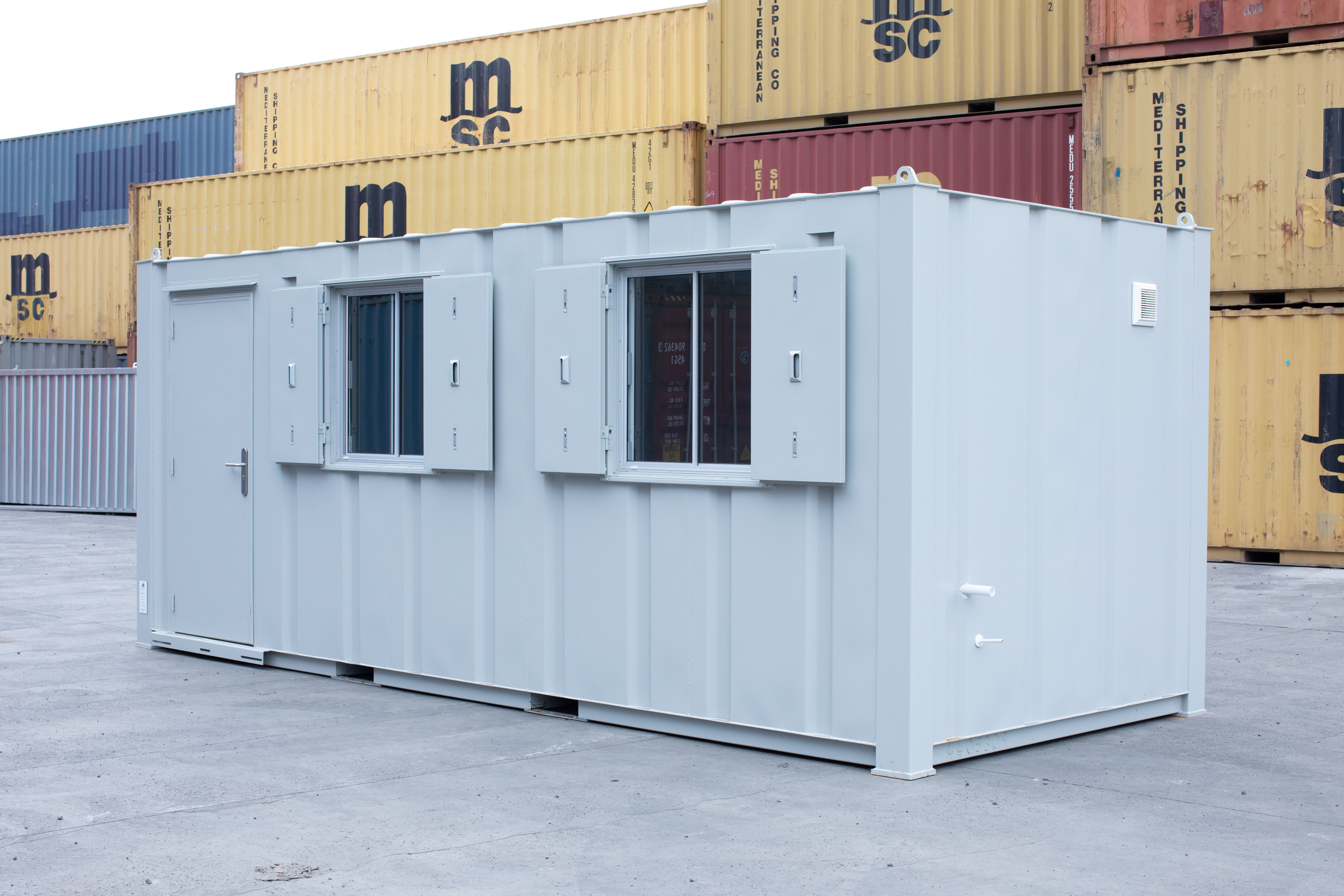 A family-run business of more than ten years, Cleveland Containers are the leading supplier of shipping containers in the UK, with 15 depots across the country.
Following significant growth, we have been able to expand our offerings to include portable site accommodation units such as canteens, offices, toilet blocks and smoking shelters.
The new range, which can provide permanent or temporary solutions, is available for both sale and hire, and includes 20ft and 32ft offices and canteens, changing rooms, half office/half stores, canteens with toilets and much more.
After emerging as the market leader, we have introduced this new service to meet increased demands from the sectors we serve, such as construction, logistics and retail.
Units can be amended to a certain extent depending on our customers' requirements. We can install extras such as toilets, partition walls, electrics, doors, and windows, especially whilst they're still in production.
We also have a constant rotation of used accommodation stock which is helpful for customers who need something immediately or are working with a reduced budget.
"By offering these units, we can ultimately become a one-stop shop, easing the whole journey for our ever-expanding customer base and better serving their needs." - Richard Elliott, Commercial Director
In addition to site accommodation is our range of new insulated flat pack containers and insulated flat-pack COSHH containers. The standard insulated flat packs are available in 2x2m, 3x2m and 4x2m and, the insulated COSHH flat packs are available in 3x2m and 4x2m.
We will be on Stand 12.530 displaying a 20ft One Trip Shipping Container, 20ft Canteen and a 3m Flat Pack Insulated COSHH Container. Our team will be on hand to discuss our entire range of shipping containers, site accommodation and flat pack units and how they can provide practical solutions for wide spectrum of business types.