XB BIONIC II Front loaders by Hauer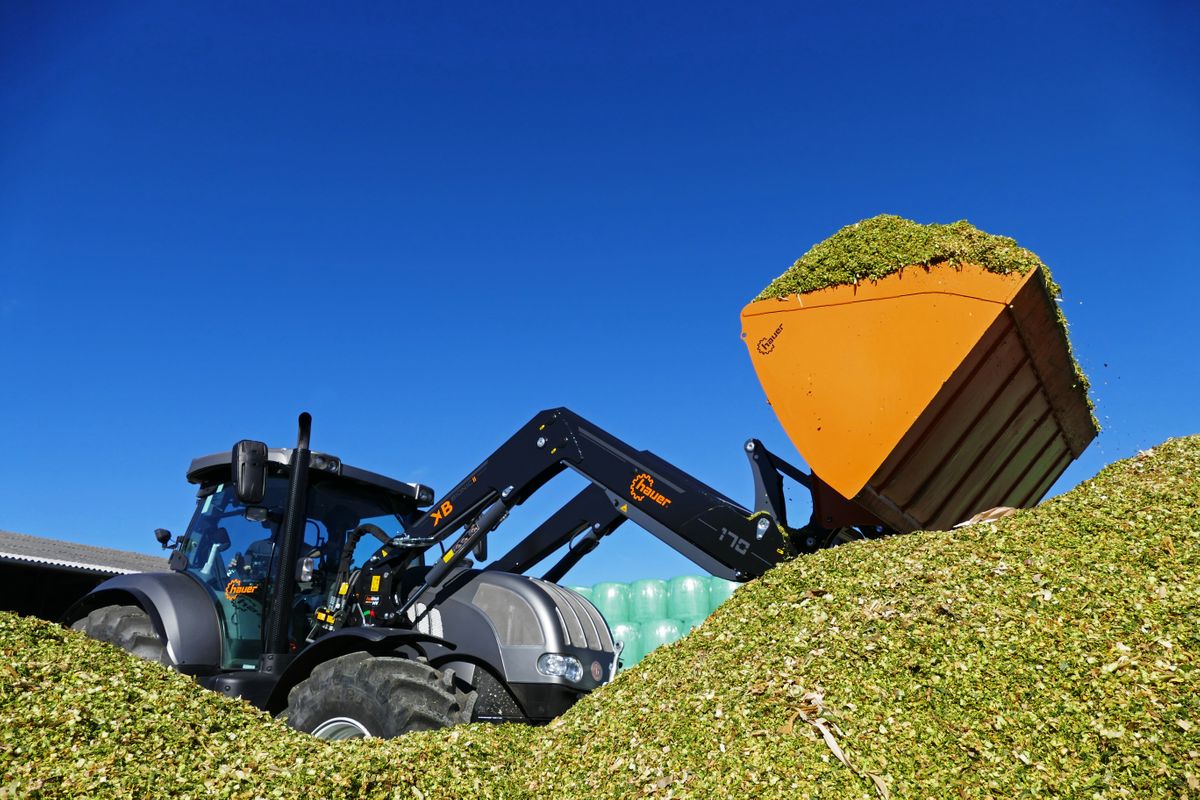 The worldwide unique Hauer XB Bionic II will be presented at the LAMMA show in Birmingham in January 2024. It is the only front loader featuring central lubrication.
For professional users and high-performance applications, Hauer offers ex-factory automatic lubrication for all pivot points which are supplied by an auto-operated piston pump on the front loader, saving time and lubricant. Other stand-out features of this second generation XB Bionic II are the styling, a reduced weight and excellent view to attachments.
The brand name XB Bionic stands for the unique and patented Hauer X-kinematics and the integration of tipping cylinders and mechanical parallel control elements inside the boom for full protection of all working elements and fast and easy cleaning.
Developed and manufactured in Austria and based on 5 years of collective experience by the large number of Hauer Service and Premium Partners, the well-proven loader is further optimised for professional use on 50-400hp tractors.
The weight of the boom was reduced by using high-quality materials and additionally the visibility to the quick-coupling carriage was significantly improved - excellent for compact tractors and lightweight highland tractors. The cross beam has been relocated to provide an excellent view of the pallet fork. A mid-mounted camera is available to ensure great visibility on high horsepower tractors. Furthermore, boom-mounted LED lights illuminate the dark areas.
For detailed information contact the Hauer Service Partners or visit https://www.hfl.co.at/en/