02 Nov 2023
Vogelsang's XSplit slurry separator - achieving 40% dry matter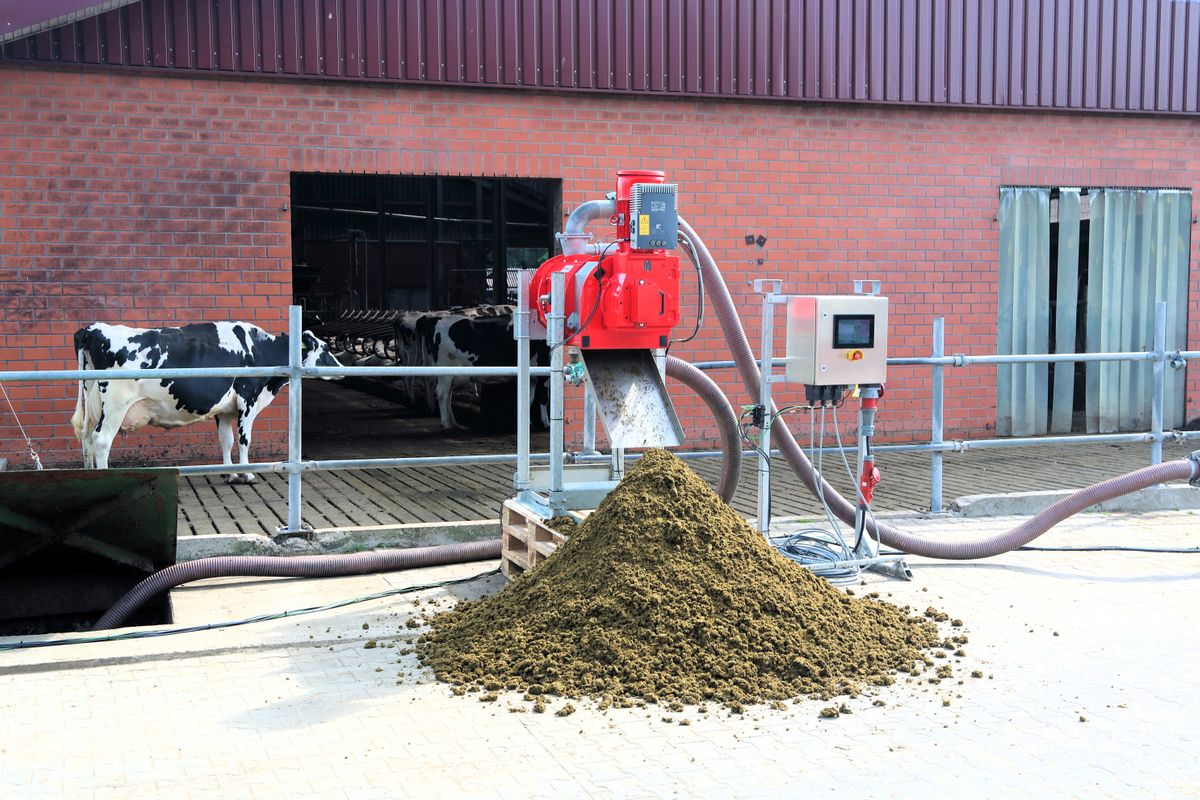 The XSplit offers farmers a screw press separator that is both economical to run and easy to maintain. This allows farmers to separate their slurry into solid form, which can be used as dry bedding, and liquid manure which is then easily spread to land.
On the XSplit, the drive is arranged on the solid matter outlet side, which gives the XSplit an excellent cost-benefit ratio and no need for an extra shaft seal. This reduces both the cost of spare parts and the time required for maintenance work.
The sealing disc in the pressing area ensures optimal resistance to the pressure applied by the press screw, ensures uniform and reliable plug formation without extra aids - with nearly zero leakage. A range of sieve variants suited to various consistencies is available, guaranteeing extremely reliable separation results.
Liam Rayner, Agricultural Manager for Vogelsang, said: "Farmers are getting cleverer with their liquid manure and are looking for helpful ways to manage and store their cattle slurry. Vogelsang's separator is the perfect machine to help farmers with this.
"The XSplit achieves a dry matter content of up to 40%, making it ideal for animal bedding and easier for transportation. Separating also decreases the amount of liquid manure stored in the lagoon and significantly reduces the amount of fibre spread to land."