10 Nov 2023
We are Hydrotechnik UK Test Engineering Ltd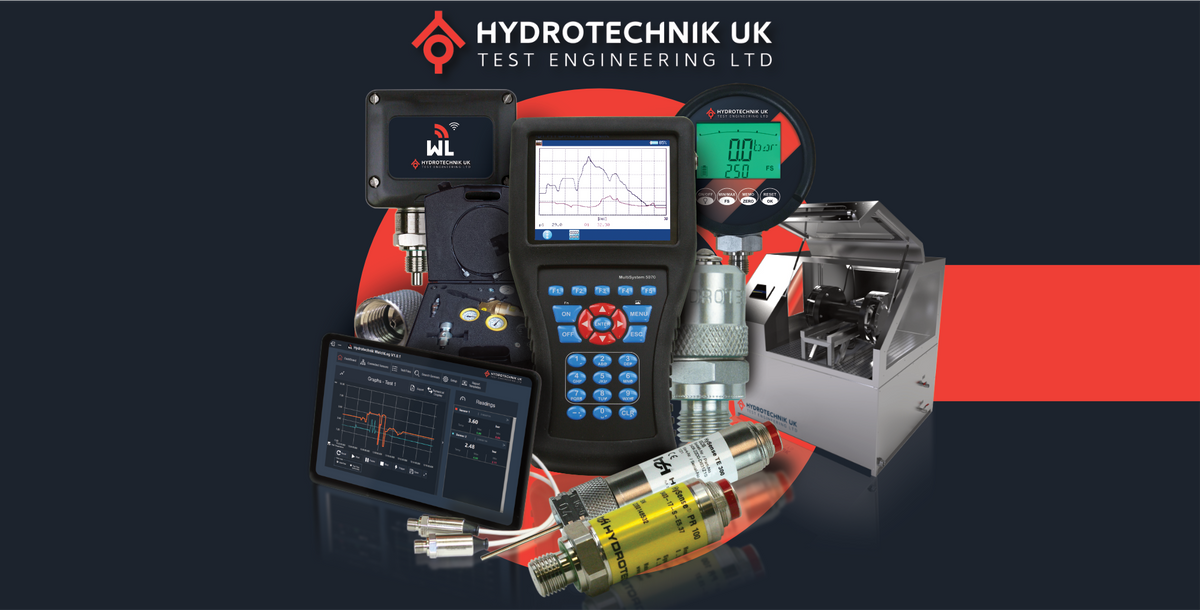 Hydrotechnik UK Test Engineering Ltd is and will remain, the home of Hydrotechnik GmbH products in the UK. That said, they also design and manufacture an expanding range of test products in their own right, from wireless test and logging/cloud solutions to serialised data loggers and multi-function test rigs.
The name change is to better reflect the range and depth of products and services manufactured and offered.
The new name change, logo and colour scheme will help us to differentiate ourselves from Hydrotechnik GmbH, because, although we represent Hydrotechnik GmbH products in the UK, we are separate entities and have an ever-increasing test product portfolio designed and built in the UK. We are increasingly involved in wireless sensing, data logging and designing and manufacturing bespoke test rigs for oil, water and hydrogen applications. We want to position ourselves at the cutting edge of testing and continue to invest and grow our product portfolio.
Although there's a different company name, there will be no major changes in day-to-day business. The Company Registration, Bank Account and VAT number all stay the same. The location and registered office remain the same. Email and web addresses will also stay the same.