06 Nov 2023
Harper Adams secures third consecutive Gold status for Teaching Excellence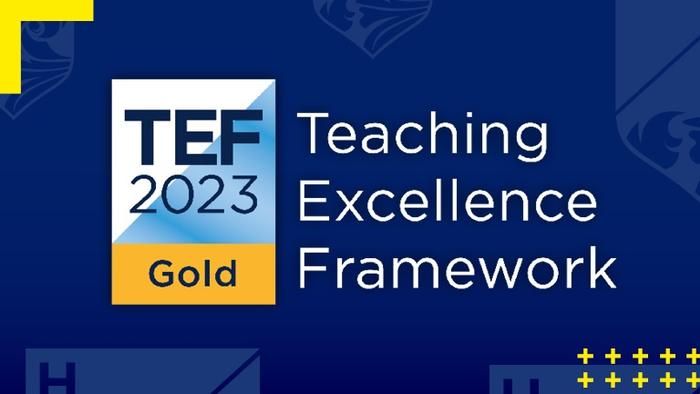 Harper Adams University has been revealed as having secured Gold in the Teaching Excellence Framework (TEF) for the third time.
The University also secured Gold status in both 2017 and 2018, and the latest announcement was published on the Office for Students website this morning. This rating was awarded in 2023, for four years.
The Gold rating is a significant vote of confidence in the University's teaching and learning, and the positive outcomes its students achieve from their studies. It draws upon metrics including Harper Adams University's National Student Survey data, its Graduate Outcomes data, and more – as well as other evidence submitted by the institution.
The announcement follows a series of other accolades for Harper Adams, with the University being named the Specialist University of the Year 2024 by the Times and Sunday Times, as well as being the top-rated Modern University in the UK in the Daily Mail University Guide and taking home an award for Career Prospects at the WhatUni Student Choice awards for the seventh time in a row.
Harper Adams was also rated a world-leading specialist English university by the Office for Students in December 2022- the only one in its specialism granted this status, and one of just 16 institutions overall.
Pro-Vice-Chancellor for Education and Students at Harper Adams, Dr Simone Clarke, said: "This result will be celebrated across our learning community of staff, students and employers.
"We always strive for the highest standards of teaching and learning, and this Gold Rating is a resounding affirmation of our success in achieving those standards.
"We are delighted that both our learner and student support services and staff development programmes continue to be commended.
"Together, we take immense pride in providing transformative educational experiences, based on applied teaching and work-based learning, which have positive impacts on the lives and future employability of our students."
And Harper Adams Vice-Chancellor Professor Ken Sloan added: "Our TEF results are a testimony to the hard work of our academic, technical and professional services employees, and the commitment and performance of our students.
"They also reflect the positive and collaborative relationship we have with our Students' Union.
"We never rest on our laurels - so our commitment to delivering excellent teaching and learning with enterprise and impact remains a key priority in our Strategic Plan.
"It is right, however, that we take this moment to congratulate our students and employees in whose achievements these results are grounded."