22 Aug 2023
Aspöck UK are back to light up LAMMA in 2024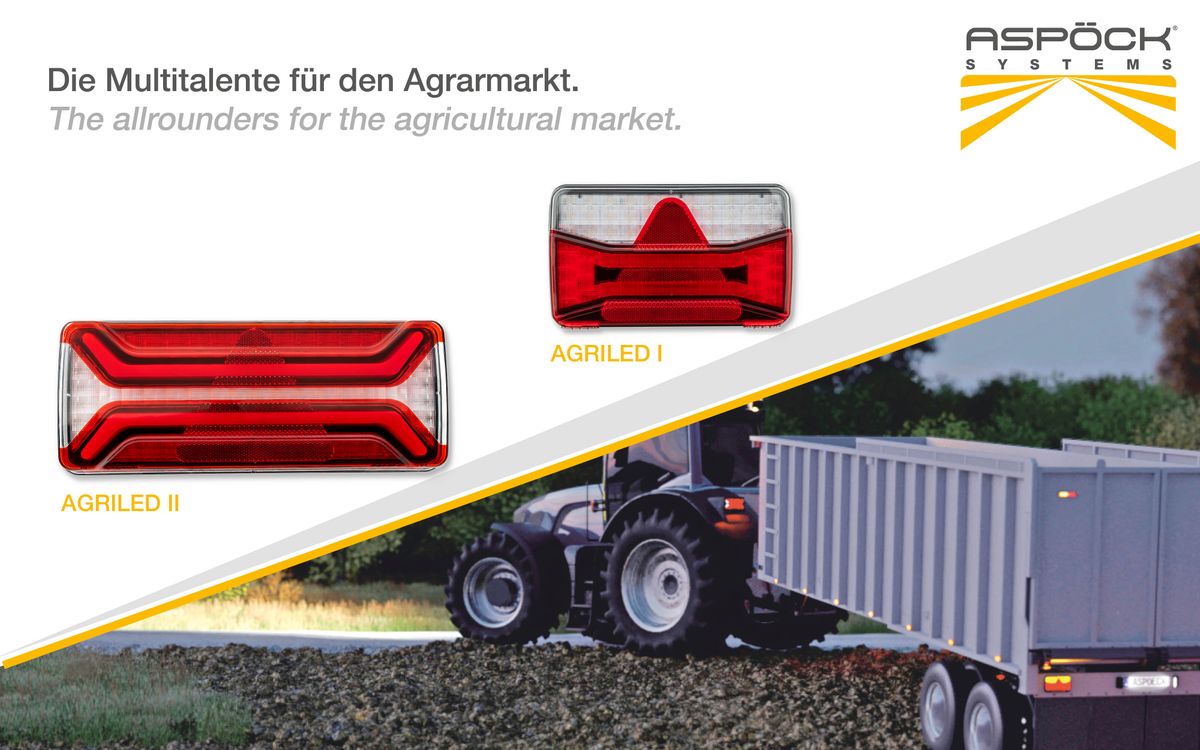 2023 has been a trailblazing year for Aspöck UK. The UK daughter company of Aspöck Systems in Austria not only celebrated 21 years of lighting innovation for commercial and agricultural vehicles, but they also won an inaugural Kings Award for Enterprise in the Innovation category for their RADC – The Worlds first RADAR based reversing aid with automatic brake function. Aspöck are back at LAMMA for 2024, ready to showcase the best they have to offer in agricultural lighting solutions.
Amongst their portfolio, Aspöck will be bringing allong their big players in the agricultural market – The AgriLED I & AgriLED II. Designed specifically for this sector, these multifunction LED rear lamps bring classic Aspöck quality to the fields, with increased visibility through large illuminated areas and a chemical and scratch resistant lens. The lamps can be mounted on both sides and are IP6K9K certified, giving you extra assurance that the job will get done in even the more trying weather conditions.
The AgriLED II has been upgraded to include integrated direction indicator failure control.
Another star of the stand will be the Workpoint II 3000, a working lamp that assures to extend the long, Summer harvest evenings for a little longer using an optimum light spread, vertical rotation ranging from -66 degrees to +126 degrees and a light that shines similar to daylight.
Whatever Aspöck lighting solution you use, you are covered for many seasons of farming.
Come and visit us at LAMMA and have a chat. If you can't wait until then, contact us on sales@aspoeck.co.uk .