13 Nov 2023
Agricultural and Irrigation Hoses Are Covered at LAMMA 2022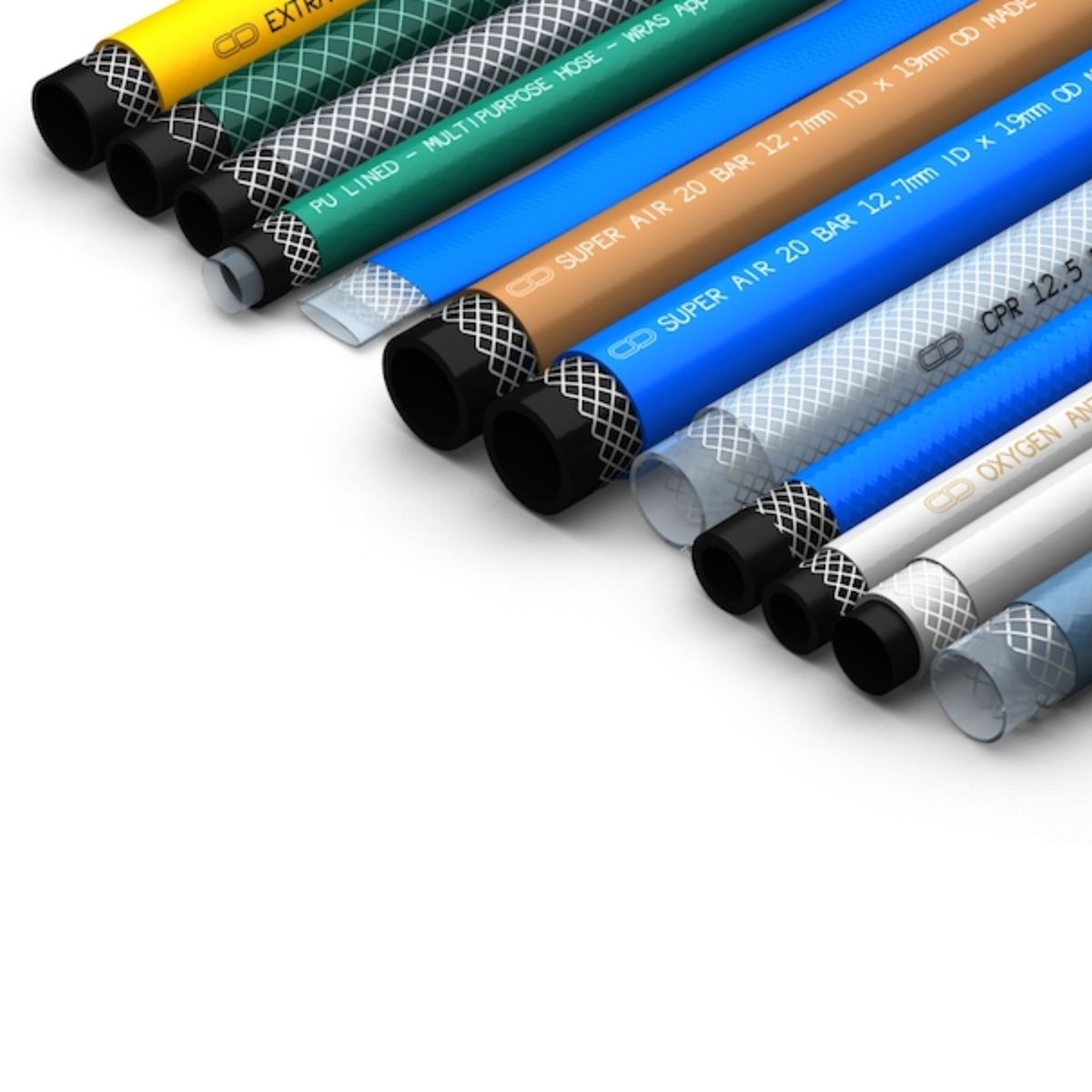 British hose manufacturer, Copely, will be returning to LAMMA (Hall 9, Stand 258) on the 4th and 5th of May 2022 to promote its range of hose and assemblies, designed for a variety of agricultural and irrigation uses.
Suction hose and assemblies for transfer of seeds, liquids, and slurry
Copely will be promoting its full range of suction and discharge hose, widely used in agricultural machinery for the transfer of liquids, seeds, slurry, and oils. Also included in this range is Copely's layflat hoses, suitable for irrigation and drainage applications. Suction hose assemblies will also be showcased in the form of camlock and lever lock couplings used to join lengths of hose together to avoid leakage.
Reliable protection for hydraulic hose assemblies
SpiralFlex is Copely's range of spiral hose protectors, offering reliable protection to hoses of various sizes. Ideal for protecting hydraulic assemblies on tractors, trailers, combine harvesters, crop sprayers, seed drills, and other machinery. SpiralFlex is also made from 100% recycled materials and is available in two options: HDPE and Nylon. Both can be easily installed to new or existing assemblies without the use of tools.
Extended irrigation range
Copely will also be promoting its range of irrigation hoses. Aquaflex® is one of Copely's popular products. A multipurpose, all-terrain hose, suitable for all irrigation purposes, as well as for water supply and delivery applications. For a more premium feel is the Aquaflex® Proflow, a virtually unkinkable hose, ideal for the more heavy-duty applications, such as landscaping. Also being showcased is Extraflex, a cost-effective solution for watering and washdown applications.
Manufacturing in Britain for over 55 years
In the current climate, it's now more important than ever to shop local. Copely's range of products are designed and manufactured in Britain. Buying British not only includes a quality product, but also easier communication, shorter delivery times, and bespoke manufacturing capabilities.
About Copely
Copely has for over 55 years been developing and extruding tube and hose solutions, to meet the demands of the UK market. We grow, we innovate, and we manufacture right here in the UK using the highest quality standards that our customers have come to expect. Copely is part of COBA Group, a privately funded group of manufacturing and distribution businesses. Its key activities are focussed on the design, manufacture, and distribution of thermoplastic products.