26 May 2023
Promoting and Marketing Your Stand at Lamma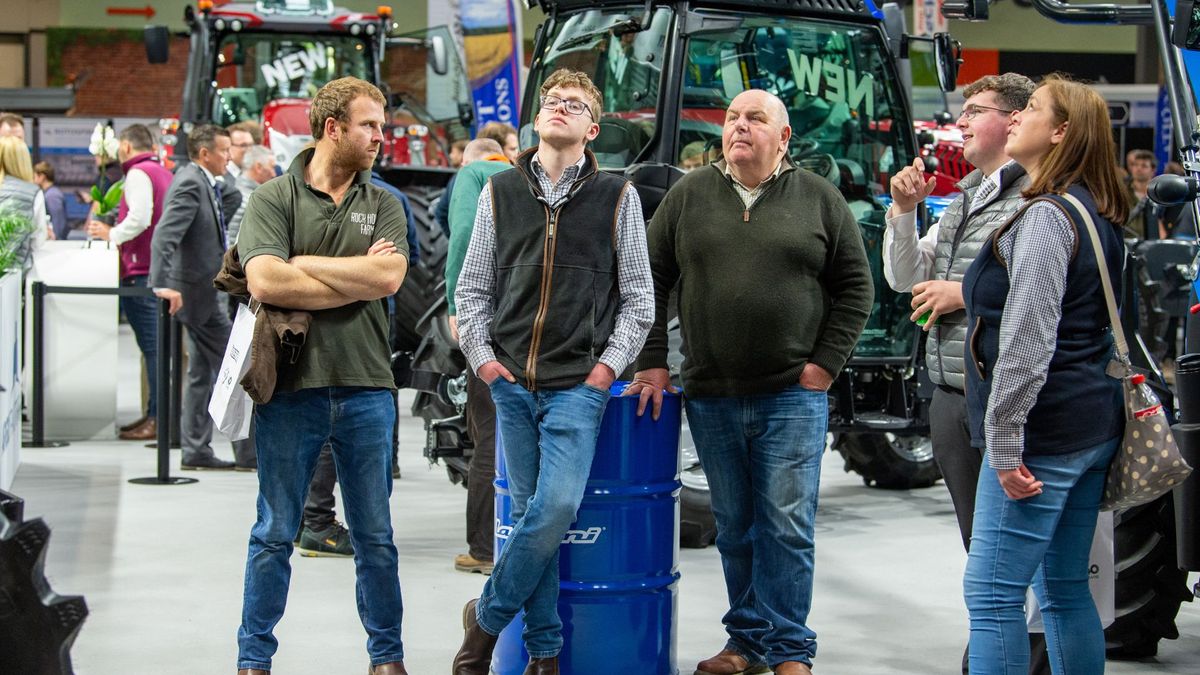 Develop a Pre-Event Marketing Plan
Start building anticipation for your stand at Lamma well in advance. Develop a comprehensive pre-event marketing plan that includes various channels such as social media, email marketing, and industry-specific platforms. Create engaging content, teasers, and announcements to generate excitement and build awareness about your participation.
Leverage Social Media
Utilise social media platforms to connect with your target audience and create buzz around your exhibition stand. Create compelling posts, share captivating visuals, and use relevant hashtags to increase visibility. Engage with your audience by responding to comments and messages promptly. Consider running contests or giveaways to further boost engagement and attract visitors to your stand.
Engage with Event Organisers and Partners
Collaborate with event organisers and partners to expand your reach and access their networks. Seek opportunities to be featured on the event's official website, social media pages, or newsletters. Leverage these partnerships to cross-promote your stand and tap into a broader audience.
Create Eye-Catching Visuals
Design eye-catching visuals for your exhibition stand to grab attention and stand out from the crowd. Use high-quality graphics, banners, and signage that reflect your brand identity and effectively communicate your key messages. Ensure your visuals are visually appealing and clearly convey what your stand has to offer.
Offer Exclusive Incentives
Create exclusive incentives to attract visitors to your stand. This can include special discounts, limited-time offers, or freebies for those who visit and engage with your booth. Communicate these incentives through your marketing materials and use them as a hook to entice attendees to stop by and learn more about your products or services.
Engage in On-Site Promotions
Take advantage of on-site promotional opportunities at Lamma to further market your stand. Consider hosting live demonstrations, product launches, or mini-presentations to capture attention and showcase the value of your offerings. Encourage interaction and engagement with your stand through games, quizzes, or interactive displays.
Network and Collaborate
Networking is a powerful tool for promoting your stand at Lamma. Actively engage with fellow exhibitors, industry professionals, and visitors. Attend networking events, participate in seminars or panel discussions, and exchange business cards to expand your network and increase visibility for your stand.
Follow Up After the Event
Don't forget the importance of post-event follow-up. Take the time to connect with leads, potential clients, and contacts made during Lamma. Send personalised follow-up emails, make phone calls, or schedule meetings to nurture relationships and convert leads into customers. Maintain a consistent presence on social media to stay engaged with your audience and provide updates about your offerings.
By implementing these effective promotion and marketing strategies, you can create buzz, attract visitors, and maximise the impact of your stand at Lamma. Plan ahead, engage with your audience, and make your exhibition stand a must-visit destination at the event.